A former barista,
Sarah S. Anderson
loves all things coffee, so when her mother asked her to help with a book set in a coffee shop, the answer was an enthusiastic "Yes!"
When not creating imaginary coffee shops, Sarah spends much of her time at the theater, either on stage acting, singing, and dancing, or offstage as producer or musical director. She works a full-time job to support her ever-expanding theater habit. Sarah lives near the heart of Minneapolis with her two cuddly kitties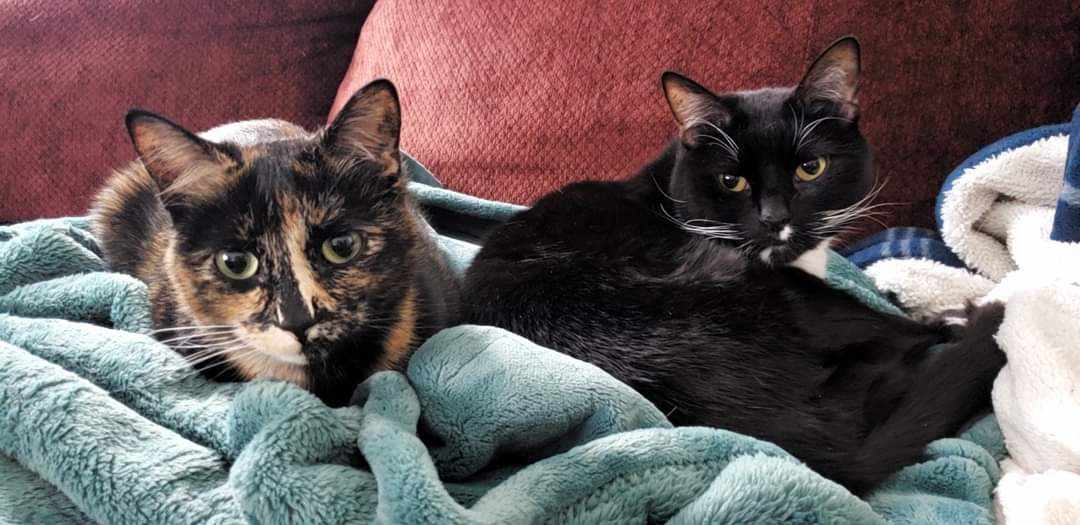 Sarah's cuddly kitties
Random facts about Sarah
Fall flavors are my favorite when it comes to coffee.
Pink is not even close to my favorite color, but I have played some very pink characters on stage.
I adore haunted attractions.



My favorite book series is The Lunar Chronicles.

Broken Together has became my favorite fiction book. Brenda and her daughter Sarah have went above and beyond.