Admittedly, the musical Chicago is not a show I would typically want to see, but I'm not foolish enough to turn down the opportunity.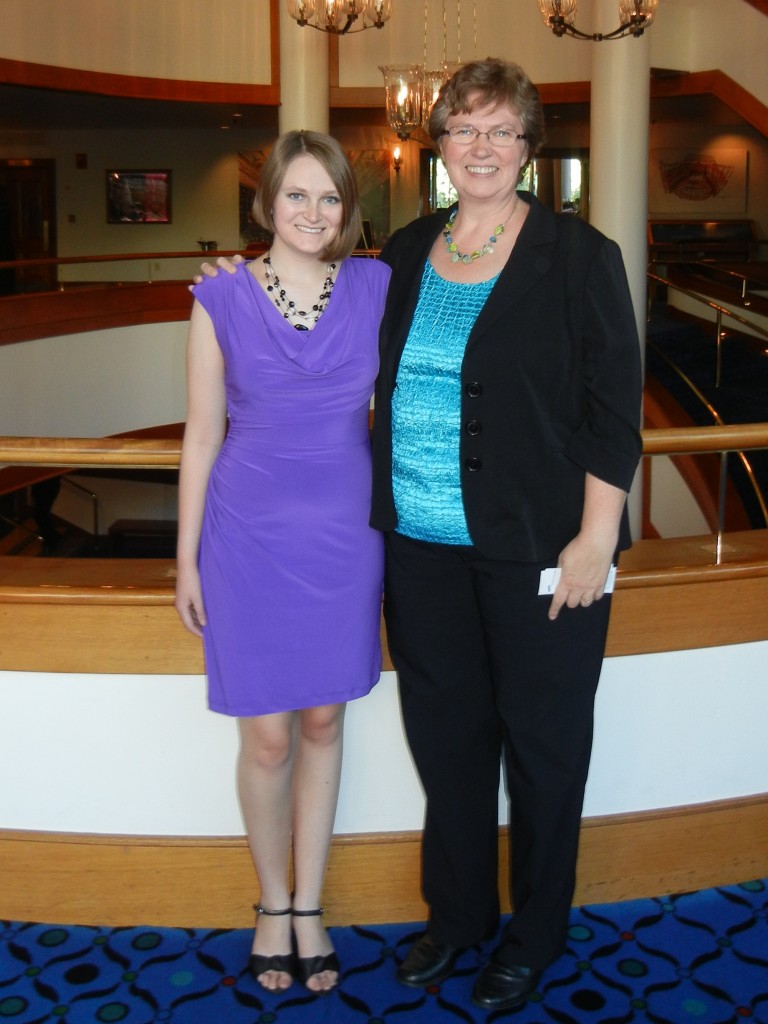 So, this past Tuesday evening my daughter and I dressed up for a girls' night out at the Ordway Center for the Performing Arts. Judging by the largely female audience, we weren't the only ones with that idea. And it turned out to be a perfectly enjoyable evening.
The energy poured out on stage with Chicago's sultry music and suggestive dance numbers leaves you breathless. It's easy to see how this play has garnered six Tony Awards, two Olivier Awards, and a Grammy.
The incredibly talented Tracy Shayne (lauded for her role as Christine in Phantom of the Opera on Broadway) played the shame-free Roxie Hart with panache–her sassy voice and innocent face perfectly suited her for the part. John O'Hurley (better known as J. Peterman from Seinfeld) delivered his role of the sleazy, yet charismatic Billy Flynn flawlessly. The phenomenal band was displayed bleacher-like on a darkened stage rather than playing unseen from the pit, thus making them a visual part in the show. The conductor was even pulled into a few of the scenes.
The singers and dancers were all incredibly gifted, but my daughter and I agree that our favorite performer, hands-down, was Kecia Lewis-Evans who played Matron "Mama" Morton on Tuesday night as a stand-in. We were wowed by her rendition of "When You're Good to Mama". Her vocal range was incredible, and she delivered that piece with strength and conviction. We could have listened to a concert with her alone.
Story wise, though, Chicago has never impressed me. The protagonist Roxie Hart is unlikable from the beginning and grows worse as the play goes on. Honestly, there isn't a "likable" character, with the possible exception of Amos Hart (played by Ron Orbach), Roxie's gullible and naive husband. At first he's sympathetic–we loved his rendition of "Mister Cellophane"–but he becomes pathetic and spineless. There wasn't a single person I was rooting for. As a writer, I know that would normally kill a novel, but for some reason it works in this musical.
Now, clearly this is not a show for young children. The actors wear revealing outfits, the dances are suggestive, and course language is used throughout. But mature teens and older would enjoy it.
I would like to thank the Ordway for providing these tickets. A positive review was not required.