With fall swooping in, God's been very busy with his paintbrush. I'm loving the vibrant colors He's using, not to mention the perfect 60 degree sweatshirt & shorts weather. I can't think of a better time to sit back with a book and read, and October brings such a vast selection that again I'm breaking my Anticipation blog into two parts. You'll have to come back next Tuesday for Part Two.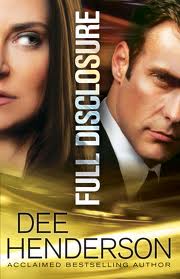 FULL DISCLOSURE by Dee Henderson (Bethany House Publishers)
I'm very curious about this novel (which officially releases today, October 2). Like so many other fans of romantic suspense, I really enjoyed the O'Malley series. Those books set the standard for many romantic suspense authors today. But Henderson's last published novel, Before I Wake, was such a let down– I'm not the only one who kept turning the pages after The End looking for more story. Here's hoping for some redemption with Full Disclosure. The plot promises intrigue–we'll see if the novel lives up to that promise.
Ann Silver is a cop's cop. As the Midwest Homicide Investigator, she is called in to help local law enforcement on the worst of cases, looking for answers to murder. Hers is one of the region's most trusted investigative positions.

Paul Falcon is the FBI's top murder cop in the Midwest. If the victim carried a federal badge or had a security clearance, odds are good Paul and his team see the case file or work the murder.

Their lives intersect when Ann arrives to pass a case off her desk and onto his. A car wreck and a suspicious death offer a lead on a hired shooter he is tracking. Paul isn't expecting to meet someone, the kind that goes on the personal side of the ledger, but Ann Silver has his attention.

The better he gets to know her, the more Paul realizes her job barely scratches the surface of who she is. She knows spies and soldiers and U.S. Marshals, and has written books about them. She is friends with the former Vice President. People with good reason to be cautious about who they let into their lives deeply trust her. Paul wonders just what secrets Ann is keeping, until she shows him the John Doe Killer case file, and he starts to realize just who this lady he is falling in love with really is…
PLACEBO, Jevin Banks Series #1, by Steven James (Revell)
It's no secret that I love Steven James' Patrick Bowers novels. His latest–Opening Moves–has to be his best yet. So I'm very excited that James has begun a new series. I look forward to seeing if he can create more characters as interesting and plot lines as thick as those in the Bowers series. I don't doubt that he'll succeed.
While covertly investigating a controversial neurological research program, exposé filmmaker Jevin Banks is drawn into a far-reaching conspiracy involving one of the world's largest pharmaceutical firms. After giving up his career as an escape artist and illusionist in the wake of his wife and sons' tragic death, Jevin is seeking not only answers about the questionable mind-to-mind communication program, but also answers to why his family suffered as they did.

Rooted in ground-breaking science and inspired by actual research, Placebo explores the far reaches of science, consciousness, and faith.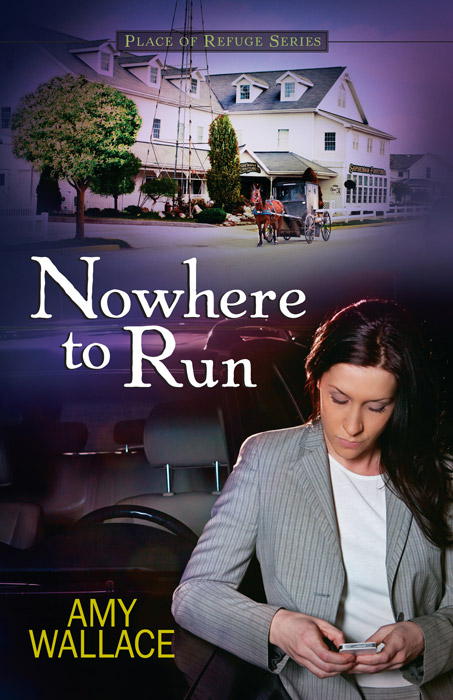 NOWHERE TO RUN, Place of Refuge Series #2 by Amy Wallace (Harvest House)
I love romantic suspense when it's well done, when the plot is unpredictable and the romance isn't eye-rolling gushy. Amy Wallace's Defenders of Hope series fit that description and remains one of my favorite series published in Christian fiction.
I read the first novel (Hiding in Plain Sight) in the Place of Refuge series and didn't care for it quite as much, but Amy set a very high standard with the first series. That said, Amy still tells a better story than most romantic suspense authors and I can't wait to pick up Nowhere to Run. I'm certain I won't be disappointed.
What happens when the promise to protect and serve forces a police officer to do the unthinkable…?

Police Officer Ashley Walters is being stalked. Her wedding plans are interrupted by an attack on her fiancé, and a detective is shot protecting her. Ashley is forced to flee for her own safety and the lives of those she loves.

Ashley finds refuge in a Mennonite community in Shipshewana, Indiana. But even in a peaceful town among gentle people she cherishes, danger stalks. All she has left is faith. But when faith fails, what survives?