Since the ACFW Conference, I've been working non-stop on polishing Hearts at Risk, my Genesis finalist and oft-requested manuscript and have had little time to read. As of right now six of the books from my Novel Anticipation list are still sitting on my shelves waiting to be read, and today I'm adding three more to that shelf.
All the novels listed below are written by authors I've come to respect, authors from whom I expect great stories. If you're looking for more than a beach read, I'd recommend the following: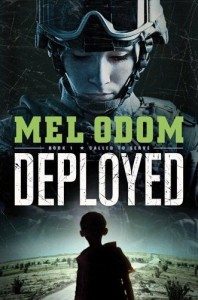 DEPLOYED, Called to Serve Series #1, by Mel Odom (Tyndale)
I really enjoyed Mel Odom's NCIS series and am disappointed that the series didn't continue to follow the remainder of the NCIS team members. Not only does Odom tell riveting stories, he does it by creating flawed human beings, people the average person can relate to. I expect no less from this new Called to Serve series.
Sergeant Lance Corporal Bekah Shaw joined the United States Marine reserves to help support herself and her son when her ex-husband, Billy Roy, decided they were no longer his responsibility. But when her team is activated and sent to Somalia on a peacekeeping mission, Bekah struggles with being separated from her son and vows to return safely.

Once a successful Somalian businessman, Rageh Daud has lost everything. Determined to seek revenge on the terrorists who killed his wife and son, he teams up with a group of thieves, killers, and others displaced by war. Despite his better judgment, Daud becomes the protector of a young orphaned boy—who becomes a pawn between the warring factions.

To defeat the terrorists and bring peace to the region, Bekah and her team must convince Daud that they are on the same side.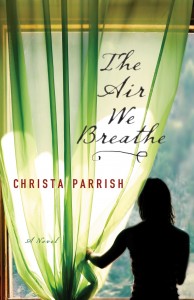 THE AIR WE BREATHE by Christa Parrish (Bethany House)
Christa Parrish is known for tackling tough issues using characters you don't typically find in Christian fiction. Love that! And she tells her stories with a lyrical voice, always a plus to me. If you want to be challenged, if you enjoy a book that gives a kick to your complacency, then try a Christa Parrish novel. You may not always agree with her, but I guarantee she'll get you to think outside of your narrow world.
Seventeen-year-old Molly Fisk does not go outside. She's ruled by anxiety and only feels safe in the tiny tourist-town museum she and her mother run and call home. Yearning to live free but unable to overcome deep wounds from her past, she stays hidden away. Then the chance arrival of a woman Molly knew six years ago changes everything.

Six years ago, newly single Claire Rodriguez was an empty shell. Only in the unique friendship she strikes up with a young girl–a silent girl who'll only talk to Claire–does she see the possibility of healing. But one day the girl and her mother vanish, their house abandoned. What happened that drove them away? And how can Claire now offer Molly the same chance at finding a life anew?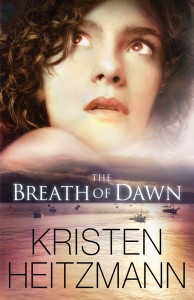 THE BREATH OF DAWN by Kristen Heitzmann (Bethany House)
Kristen Heitzmann is known for her gift of characterization. You won't find cookie-cutter characters in her novels. In The Breath of Dawn she reintroduces Morgan Spencer from her Rush of Wings series (A Rush of Wings and The Still of Night.), the series that first hooked me on Heitzmann's writing. I look forward to reading more about Morgan, but first I want to re-read the first two books. Guess that adds two more to my already overflowing to-read list.
Morgan Spencer has had just about all he can take of life. Following the tragic death of his wife, Jill, he retreats to his brother's Rocky Mountain ranch to heal and focus on the care of his infant daughter, Olivia. Two years later, Morgan begins to make plans to return to his home in Santa Barbara to pick up the pieces of his life and career.

Quinn Riley has been avoiding her past for four years. Standing up for the truth has forced her into a life of fear and isolation. After a "chance" first meeting and a Thanksgiving snowstorm, Quinn is drawn into the Spencer family's warm and loving world, and she begins to believe she might find freedom in their friendship.

The man Quinn helped put behind bars has recently been released, however, and she fears her past will endanger the entire Spencer family. As the danger heightens, she determines to leave town for the sake of the people who have come to mean so much to her.

Fixing problems is what Morgan Spencer does best, and he is not willing to let Quinn run away, possibly into the clutches of a man bent on revenge. But Morgan's solution sends him and Quinn on an unexpected path, with repercussions neither could have anticipated.