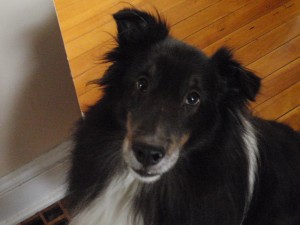 Over at the group blog, Inkspirational Messages, I've been greatly blessed to work with several gifted authors one of whom is known to us all as *Kav*. She has the daunting responsibility of winding up our bi-weekly topic, and she always does it with flair.
Kav is an amazingly gifted author. One week she'll have us in stitches, the next week we'll be crying, and her authorial voice is a thing of beauty.
She also has a book review blog called Best Reads. If you're looking to read excellent book reviews, no one writes them better than Kav. I think publishers would do well to hire her on as publicist.
Now Kav is quite humble and never talks about herself, so I figured it's about time we learn a little bit more about her, and she graciously agreed to an interview.
Q. Good morning, Kav! Thank you for taking a few minutes of your time to chat with us.
Everyone would love to learn more about the *mysterious* Kav – why don't you tell us about yourself?
Moi, mysterious? You can read me like an open book. 🙂 Where to begin? I think I'll answer this question with random facts, how's that?
I'm a reader and writer in love with the Lord and inspirational fiction. I love how this genre lights the spirit within, keeps me focused on the truth and uplifts while it entertains.
I love animals, am owned by a quirky Sheltie and in the past have been terrorized by a menagerie of dogs, cats, rats, mice, budgies, rabbits and even raccoons. I'd love to live on a hobby farm and grow my own organic food and take in strays.
Which brings me to the fact that I'm a vegetarian. I like to support local, organic farmers and grocers and make yummy meals from scratch.
My day job is working as a library technician in elementary school libraries. My part-time job is working the reference desk at a college library. You might say I have a thing about books.
I love interior design – especially making over discarded items like chairs or shelves. I guess my designer style is shabby chic.
I'm a lover of the plain and simple which may be why I love Amish fiction so much. I'd take a home cooked meal over a fancy restaurant any day. Enjoy getting together with small groups of friends rather than going to large parties and I adore the time I get to spend alone at home with only my imagination for company.
Q. In my opinion, you have one of the best book review blogs on the internet. Your enthusiasm for books just bubbles over! What prompted you to begin this blog?
I initially started it as a way to keep a log of what I was reading. I didn't realize that you could set a blog to private and was purely mortified when someone stopped by and made a comment! So I spiffied up my reviews and more people stopped by and it kind of snowballed from there.
Q. Not only do you write marvelous reviews, but you're a fiction writer as well. What types of stories do you write?
Thanks for the compliment about my reviews. I love writing them and try to convey my gut reaction to the books I read. I started out writing children's stories. Picture books (1 published ages ago), short stories and have two middle grade ms completed. They need work though. I have about half a YA novel finished – fantasy. Now I'm concentrating on romance which isn't easily defined. Some suspense, but not enough to be a romantic suspense, plenty of mystery but too much for a contemporary romance category. I'm trying to find my niche.
Q. I know how that goes, Kav. Some of my books have the same issues. As for reading, if you had to choose only one genre to read, what would it be?
That is NOT a fair question!!!! That's like asking a mother which child she would choose to keep!!!! I'm going to cheat and say Christian Fiction. 🙂 I'm a lover of all genres. I enjoy the variety. Amish, suspense, contemp, fairy tale, historical – but I love me a goodly dose of romance so maybe I should say Romance is my genre of choice.
Q. Great answer. 🙂 Do you have a favorite author? Favorite book? Favorite character?
I don't think these are fair questions either. Perhaps one of the authors who has made the most impact on me is Madeleine L'Engle. I grew up in a very dysfunctional home and I like to say that Madeleine L'Engle raised me. Her books were my guide into family life, relationships and romance. I would have been even more socially awkward as an adolescent without her fictional guidance.
I have so many favourite characters that I fear mentioning any in case the rest gang up on me and haunt me with nightmares. Let's just say I have a very soft spot for Winnie the Pooh.
Q. Oh, I love Winnie the Pooh too! Over at Inkspirational Messages, we hear a lot about Simba, but I'd love to know more. Could you tell us about him? What other pets have you had?
Simba is a chaser (and I don't mean in quidditch.) He's my dud Sheltie. A Border Collie wannabe with a 98% prey drive but not for herding. He fixates on a target and gives chase, and if he's on the end of a leash he'll try to drag me along behind or yodel his protest at being held back. He's the poster boy for reactive dog. I swear he has canine ADD. He is the most challenging dog I've ever owned. But his heart is in the right place (unless you're a squirrel). He's a love in the house, quiet and devoted and the perfect reading companion.
I've had tons of pets. None when I was a child, but I've always loved animals and went kind of crazy once I moved out on my own. Lots were rescued – all the cats for instance. And my first dog. And I owned the orneriest dwarf bunny – Velvet Ears Cottontail. And I had a rat who purred, Theodora. Poor thing thought she was a cat. But then so did my raccoons – wildlife rescue with an identity crisis. And don't get me started on Sky Blue, the budgie that gave me heck if he didn't have his own glass of orange juice at the table every morning.
Q. Oh, I love your animal stories, Kav. They always leave me smiling–or laughing out loud. 😀 And for those of you who haven't read her Squirrel story (https://inkspirationalmessages.com/2012/09/squirrellllllllsssss/), you have to run over to Inkspirational Messages and read it now. You'll bust a gut laughing. 
Besides reading, what do you love doing? What are your hobbies?
I love gardening. There's something so soul-cleansing about working with soil and seeds and watching the miracle of God at work in such abundance. Painting furniture, funky style with stripes and polka dots and picture book characters is a fun diversion as well, though I don't have as much time to do that right now. I love quilting too – making story quilts for gifts.
Q. You sound like an all-around artist!
Now for the most important question of all …
Dark chocolate, milk chocolate, or white chocolate?
Seriously – I can't have all?????? That's not fair. Mmmmmmmmm….dark chocolate.
Thank you so very much for sharing a little bit of yourself here, Kav. I've absolutely loved getting to know you better! 🙂
Hugs!
Where you can find Kav:
***