Admittedly, this month's list of anticipated releases is shorter than normal, which is perfectly fine with me since my reading time has been cut drastically. But two books (that demonstrate my eclectic reading tastes) by veteran authors are on my must-read list for the month.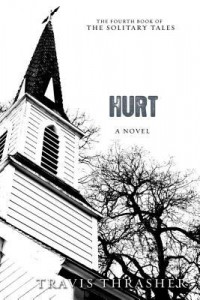 HURT (Solitary Tales Series #4) by Travis Thrasher – I don't typically read YA fiction, or supernatural fiction, but Travis Thrasher still hooked me with this series, proof that good stories transcend genre. My biggest problem with this series is that the first book released in 2010, making me impatiently wait for the next installment, then the next, and so on … If you haven't read the first three books in the series (Solitary, Gravestone, and Temptation), now is the perfect time to pick them up as HURT concludes the tale.
Book Description:
His Rebellion Will Soon Turn to Hope

When Chris Buckley first encountered the mysteries of creepy Solitary, North Carolina, he had little idea how far he would fall into the town's shadows. After losing the love of his life, Chris tried to do things his way. He hunted answers. Then he gave up trying to find them.

But now Chris comes back to Solitary knowing there's a purpose for his being there. As he watches his place in a twisted and evil bloodline become clear, Chris waits for the last battle—and wonders who will be left when he finally makes his stand.

The fourth and final book in the Solitary Tales shines light into deep darkness as Chris's journey to Solitary comes to a dramatic close.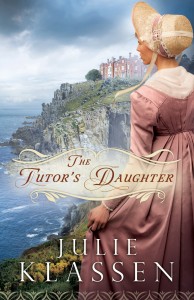 THE TUTOR'S DAUGHTER by Julie Klassen – Regency, another genre I don't typically read (actually, Julie's are the only Regency novels I read), but, once again, if the story is well told, then it doesn't matter what it's genre is. And award-winning author, Julie Klassen, is a superb storyteller. I thoroughly enjoy her characters and settings, always rich with detail. I'm certain THE TUTOR'S DAUGHTER will not disappoint.
Book Description:
Emma Smallwood, determined to help her widowed father regain his spirits when his academy fails, agrees to travel with him to the distant Cornwall coast, to the cliff-top manor of a baronet and his four sons. But after they arrive and begin teaching the younger boys, mysterious things begin to happen and danger mounts. Who does Emma hear playing the pianoforte, only to find the music room empty? Who sneaks into her room at night? Who rips a page from her journal, only to return it with a chilling illustration?

The baronet's older sons, Phillip and Henry, wrestle with problems–and secrets–of their own. They both remember Emma Smallwood from their days at her father's academy. She had been an awkward, studious girl. But now one of them finds himself unexpectedly drawn to her.

When the suspicious acts escalate, can the clever tutor's daughter figure out which brother to blame…and which brother to trust with her heart?
Aside …
I had the pleasure of attending Julie Klassen's book launch last week–as always, it was standing-room-only. What author wouldn't love seeing this size of crowd at their book signing? You could say it induced a wee bit of author-envy. 😉 But, even with the large crowd, to Julie every attendee was valued. That makes us keep coming back.
Question for you: What December releases are on your to-be-read pile?