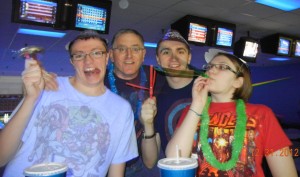 My husband and I are blessed to have three *children* (a 20 year old, 18 yo, and almost 17 yo) who still enjoy hanging around with us, and we take full advantage of that. 🙂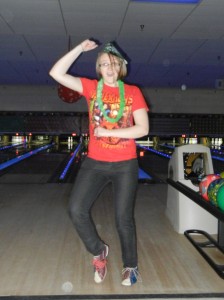 One of our favorite family traditions happens on New Years Eve when we choose a movie series to watch for the day, plus we bowl for two hours in between the movies. (Special Thank You to Ham Lake Lanes for hosting an annual family New Years Eve bowling party complete with a pizza buffet, beverages, noise makers, and prizes. It's always a funtastic experience.) In past years we've watched the best Star Trek movies, all the X-Men movies, the three Toy Story movies, and the extended versions of the Lord of the Rings series. This year we chose The Avengers series.
Beginning at 10 am Monday morning we popped in Iron Man, followed by The Incredible Hulk (with Edward Norton), Iron Man II, Thor, and then Captain America: The First Avenger. Unfortunately, with 3 hours of the day (including drive time) devoted to bowling, and since it was 1 am when Captain America ended, we voted to watch The Avengers on New Year's Day. Yeah, we must be getting old. 😉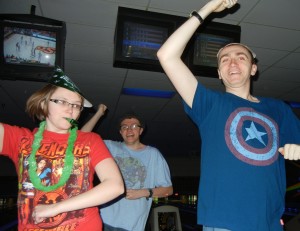 But the point is, we're having fun as a family, and I'm cherishing every minute we have together. As you can see by the pictures, I think our kids are having fun too. 🙂
How did you celebrate on New Years Eve?