My Goodreads bookshelf shows that I read 126 books in 2012. That's up 19 from the previous year, which surprised me since I'd assumed, at the beginning of 2012, that I'd read less.
But, with all those books, only (7) were marked FAVORITE. To receive *Favorite* status, they must combine captivating story, rich prose, complex-authentic-believable characters, and true-to-life dialogue. In addition, all these books dug deeper than story–they touched my heart and taught me something. All are on my sparse must-read-again list.
They're listed them below in the order I read them.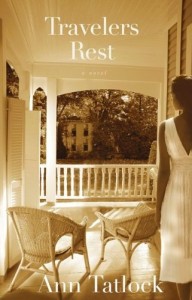 TRAVELER'S REST (Bethany House) by Ann Tatlock – In 2005, Seth Ballantine is wounded in Iraq—and left paralyzed in a hospital in North Carolina. When he tries to break up with his fiancee, Jane refuses to listen to him. Instead she heads to Asheville, determined that they can still have a future together. Can she convince him that life is still worth living?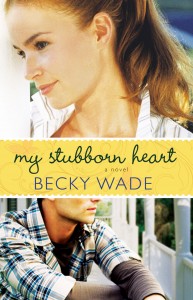 MY STUBBORN HEART (Bethany House) by Becky Wade – Burned out, Kate Donovan jumps at the chance to restore her grandmother's house in Redbud, Pennsylvania. But when she arrives, she becomes involved in a project she didn't expect. Handsome former hockey star and contractor Matt Jarreau is clearly wounded, hiding from people and God. Can Kate help him face his past—whether he likes it or not?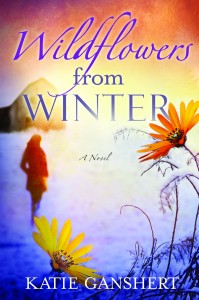 WILDFLOWERS FROM WINTER (WaterBrook Press) by Katie Ganshert – Architect Bethany Quinn reluctantly returns to her Iowa hometown for an "in and out" visit—but then her grandfather dies and leaves her his farm. She wants to sell the place, but even that gets complicated with manager Evan Price watching her every move. Can Bethany make peace with her trailer park past—and find love?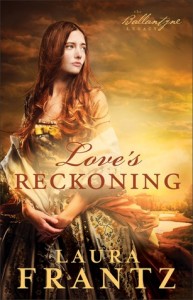 LOVE'S RECKONING (Revell) by Laura Frantz – On a bitter December day in 1785, Silas Ballantyne arrives at the door of master blacksmith Liege Lee in York, Pennsylvania. Just months from becoming a master blacksmith himself, Silas is determined to finish his apprenticeship and move west. But Liege soon discovers that Silas is a prodigious worker and craftsman and endeavors to keep him in Lancaster. Silas becomes interested in both of Liege's daughters, the gentle and faith-filled Eden and the clever and high-spirited Elspeth. When he chooses one, will the other's jealousy destroy their love?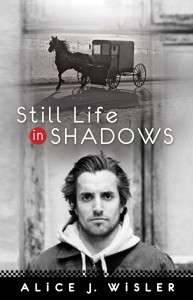 STILL LIFE IN SHADOWS (River North) by Alice Wisler – It's been fifteen years since Gideon Miller ran away from his Amish community in Carlisle, Pennsylvania as a boy of fifteen. Gideon arrives in the Smoky Mountains town of Twin Branches and settles in at the local auto mechanic's garage. He meets a host of interesting characters -the most recent acquaintances are Kiki, an autistic teen, and her sister Mari. Known as the "Getaway Savior" he helps other Amish boys and girls relocate to life in modern America. One day the phone rings. On the other end is his brother Moriah calling from Florida. Of course Gideon welcomes his brother to stay with him and offers him a job. But Moriah is caught in a web which ends in his death and forces Gideon to return to the town of his youth, with his brother's body in the back of a hearse and Mari and Kiki at his side. He must face not only the community he ran away from years ago but also his own web of bitterness. Will he be able to give his anger over to God and forgive his father?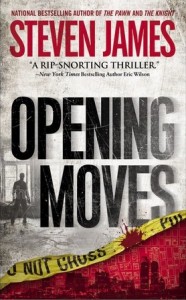 OPENING MOVES (Signet Select) by Steven James – FBI agent Patrick Bowers' first major murder investigation begins in Milwaukee, 1995. In a city still reeling from the crimes of Jeffrey Dahmer, a woman's body is found with the lungs removed. Local cops think a Dahmer copycat is on the loose. But Patrick Bowers, working as a homicide detective for the Milwaukee Police Department, sees from the timing and location of the crime that this is not a copycat at all, but a killer with an entirely different agenda.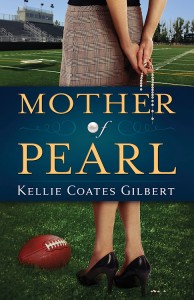 MOTHER OF PEARL (Abingdon Press) by Kellie Coates Gilbert – Barrie Graeber has two great kids, a loving husband, and a respected job as the high school counselor in her close-knit community. Without warning, everything unravels when her teenage daughter, Pearl, is betrayed by friends and lashes out. Nothing prepares this mother for the helplessness that follows when her attempts to steer her daughter back on course fail and Pearl shuts her out . . . or when she discovers the unthinkable about her nemesis, the football coach. Emotionally riveting and profoundly moving, Mother of Pearl brings us into the heart of a mother bound by an incredible burden, who ultimately finds she must recognize her own vulnerability and learn to trust in something much bigger.
Did you read any of the above books? What books do you have on your 2012 Favorites List?