New and upcoming releases I'm looking forward to reading:
ISCARIOT: A NOVEL OF JUDAS (Howard Books) by Tosca Lee
In Jesus, Judas believes he has found the One—the promised Messiah and future king of the Jews, destined to overthrow Roman rule. Galvanized, he joins the Nazarene's followers, ready to enact the change he has waited for all his life. But soon Judas's vision of a nation free from Rome is crushed by the inexplicable actions of the Nazarene himself, who will not bow to social or religious convention—who seems, in the end, to even turn against his own people. At last, Judas must confront the fact that the master he loves is not the liberator he hoped for, but a man bent on a drastically different agenda.
Iscariot is the story of Judas, from his tumultuous childhood to his emergence as the man known to the world as the betrayer of Jesus. But even more, it is a singular and surprising view into the life of Jesus that forces us to reexamine everything we thought we knew about the most famous—and infamous—religious icons in history.
JANUARY JUSTICE, The Malcolm Cutter Memoirs by Athol Dickson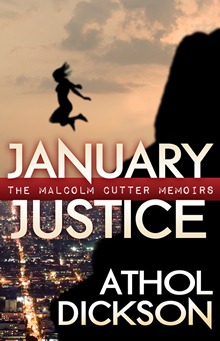 Reeling from his wife's unsolved murder, Malcolm Cutter is just going through the motions as a chauffeur and bodyguard for Hollywood's rich and famous. Then a pair of Guatemalan tough guys offer him a job. It's an open question whether they're patriotic revolutionaries or vicious terrorists. Either way, Cutter doesn't much care until he gets a bomb through his window, a gangland beating on the streets of L.A., and three bullets in the chest. Now there's another murder on Cutter's Mind. His own.
POISON, Bloodline Trilogy Series #2 (Kregel Publications) by Jordyn Redwood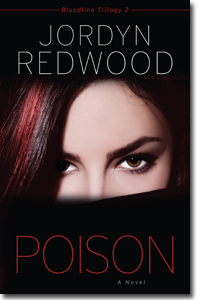 Five years ago, Keelyn Samuels's armed, mentally ill stepfather took her family hostage in their house in rural Colorado. She and her half-sister Raven made it out alive, but others did not. Authorities blamed the father's frequent hallucinations about a being named Lucent, but in the end, even the best of the FBI's hostage negotiators failed to overcome the man's delusions and end the standoff peacefully.
SWAT team member Lee Watson was there that day. He watched it all unfold and was able to pull Keelyn and Raven from the grip of their demon-possessed father. Though partially successful, his team had still failed, and the outcome of that day-and that tortured family-has continued to plague Lee ever since. Though unusual for SWAT to reconnect with survivors, Lee bumped into Keelyn two years after the crisis, and they both found some peace in their budding relationship. But peace is hard to maintain when the memory returns . . . in the flesh.
Lucent is back, and he's no hallucination. In fact, he is a very real person with dangerous motives. He has kidnapped Raven's daughter, and–Keelyn worries–maybe has hurt Raven as well. Though she is estranged from her sister, Keelyn feels the immediate need to find Raven and save what family she has left. But when others who were involved in that fateful day start dying, some by mysterious circumstances, Keelyn wonders if she and Lee can emerge unscathed a second time.
WINGS OF GLASS (Tyndale House) by Gina Holmes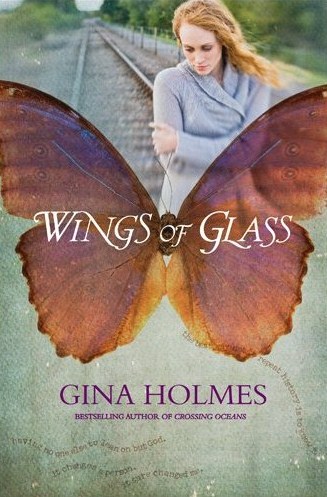 On the cusp of adulthood, eighteen-year-old Penny Carson is swept off her feet by a handsome farmhand with a confident swagger. Though Trent Taylor seems like Prince Charming and offers an escape from her one-stop-sign town, Penny's happily-ever-after lasts no longer than their breakneck courtship. Before the ink even dries on their marriage certificate, he hits her for the first time. It isn't the last, yet the bruises that can't be seen are the most painful of all.
When Trent is injured in a welding accident and his paycheck stops, he has no choice but to finally allow Penny to take a job cleaning houses. Here she meets two women from very different worlds who will teach her to live and laugh again, and lend her their backbones just long enough for her to find her own.
THE SKY BENEATH MY FEET (Thomas Nelson) by Lisa Samson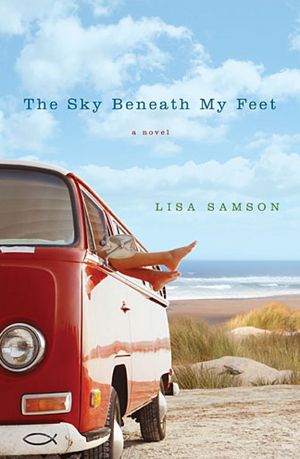 Beth's absolutely sure her husband is a man of faith, but she's beginning to suspect he may also be certifiably crazy.
Since Rick became the Men's Pastor at The Community, he's lost touch with Beth and their two teenage sons. As a result, she's begun to regret all that she gave up to be with him. Her one hope on the horizon is Rick's month-long vacation. Maybe then they can re-kindle their relationship. If that doesn't work, she's afraid of what she might do.
Then Rick receives a job offer from a church out of state. Beth speculates that a change of venue will change nothing—just double down on their dysfunction. Plus, now that the prospect of leaving her comfortable (though discontented) life has materialized, she's afraid to leave the familiar.
Rick's reaction to the job offer throws Beth's life into disarray: he retreats like a hermit to the shed in the back yard, fasting and praying, isolating himself from the outside world, waiting for a sign from God.
With her husband holed up in the backyard, Beth escapes to a Florida beach house, where she comes face-to-face with a hurricane. Rick's long-awaited sign comes at last—and its meaning will resonate with readers long after the last page.
Do any of these novels look good to you? What books are currently on your most-anticipated list?