Book Giveaway – The Air We Breathe by Christa Parrish – see rules below
***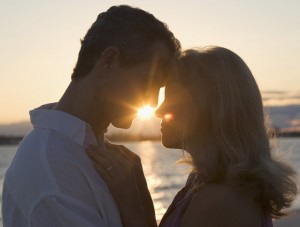 While I typically don't read straight romance, I do enjoy a romantic undercurrent in novels. Last night I finished The Air We Breathe by Christa Parrish (a heart-breaking, heart-reviving story–Highly recommended). While it wasn't about romance, the potential for romance gave the reader hope in what could have been very dark tale, instead it was one of redemption.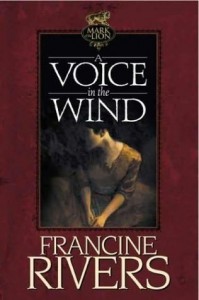 Perhaps that's the appeal of romance. It offers hope. It shows that despite all odds, despite all the stumbling blocks tossed in the way, love will overcome.
Out of all the books I've read, two immediately come to mind as stories I've read numerous times and will read again: JANE EYRE by Charlotte Bronte and A VOICE IN THE WIND (Tyndale) by Francine Rivers. As I revisited these two books, I realized that they have much in common.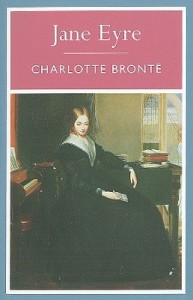 In both books the heroines (Jane and Hadassah) are considered plain if not ugly, and both heroes (Mr. Rochester and Marcus) are masculine and brooding. Both Jane and Hadassah are servants who speak their mind to their master, though they otherwise seem to be shy. Jane and Hadassah are wise and passionate, but not always confident.
Mr. Rochester and Marcus are intrigued by their wise servants, and that intrigue entices them to seek conversation–conversation that leads to a softening and then yearning of the heart.
Both Jane Eyre and A Voice in the Wind take the hero and heroine through dark times, but in the end those trials serve to strengthen the bonds between passionate, relatable characters. They give us a shadowed glimpse of God's love and offer hope that love endures.
Perhaps enduring love is the ultimate appeal for the romance reader.
*** Contest Info ***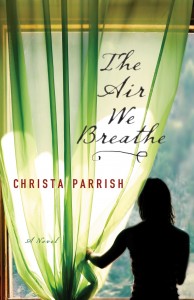 If you'd like to win a copy of THE AIR WE BREATH by Christa Parrish, tell me in the comments below what your favorite romance novel is. This contest ends Sunday, February 17, 2013 at 11:59 p.m. (CST). I will post the winner on Monday, February 18, 2013. The contest is open to residents of the contiguous United States.
Also, it would be super-nice if you'd Subscribe to my blog, but it's not required.
TO FIND MORE OPPORTUNITES TO WIN BOOKS, CHECK OUT