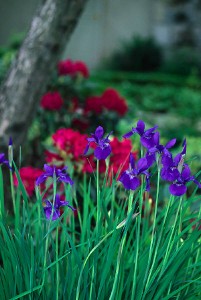 I live in Minnesota which is known for its cold and snowy winters. This winter has been rather mild–most of the storms have tracked south of the Twin Cities, and we've had very few days below zero. Right now our temperature is 30 degrees Fahrenheit, that's practically balmy for a Minnesota February. And–people think I'm nuts–but I much prefer below zero temps to 90 above.
Still, at this time of year, I'm getting antsy for spring. I'd love to give our snow shovels a rest. I can't wait to open windows so I can hear nature's voice and feel her windy touch. I look forward to tucking away snow boots and winter coats and to having our foyer free from dirt, slush, and clutter again.
This week, I've seen the first sign that spring is about to stroll in: spring training baseball. 🙂 Yes, you heard me right. Baseball. Not leaves budding on maple trees, not grass peeking through the snow cover, not the spring breeze stealing through. Baseball. Listening to the radio, hearing the crack of the bat, the cheers … the jeers. It tells me spring is coming.
Yeah, it's a month or so away yet. We still have to slog through March which is know for its traffic-stopping blizzards, but all we have to do is turn on the radio or TV and hear Minnesota Twins Joe Mauer sting a single to the left or Justin Morneau crush a ball over the fence, to remove us from the winter doldrums and transport us to sunlight and warmth.
I can't wait!
What's the first sign of spring for you?