All the books I'm anticipating reading this month are written by authors whom I've read before, authors who are gifted storytellers. I'm certain I won't be disappointed with their newest releases.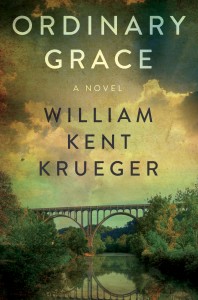 ORDINARY GRACE: A NOVEL by William Kent Krueger – This novel is quite a departure from normal for Krueger, whose fame comes from writing his NYT bestselling Cork O'Connor novels. Ordinary Grace has already received acclaim in writing circles. I don't know what Krueger believes faith-wise, but he's always had a touch of spirituality in his fiction. He's treated Christians honestly, which is more than I can say for many general market authors. It will be interesting to read a faith-driven novel from someone outside the CBA.
Story Description:
New Bremen, Minnesota, 1961. The Twins were playing their debut season, ice-cold root beers were selling out at the soda counter of Halderson's Drugstore, and Hot Stuff comic books were a mainstay on every barbershop magazine rack. It was a time of innocence and hope for a country with a new, young president. But for thirteen-year-old Frank Drum it was a grim summer in which death visited frequently and assumed many forms. Accident. Nature. Suicide. Murder.

Frank begins the season preoccupied with the concerns of any teenage boy, but when tragedy unexpectedly strikes his family— which includes his Methodist minister father; his passionate, artistic mother; Juilliard-bound older sister; and wise-beyond-his-years kid brother— he finds himself thrust into an adult world full of secrets, lies, adultery, and betrayal, suddenly called upon to demonstrate a maturity and gumption beyond his years.

Told from Frank's perspective forty years after that fateful summer, Ordinary Grace is a brilliantly moving account of a boy standing at the door of his young manhood, trying to understand a world that seems to be falling apart around him. It is an unforgettable novel about discovering the terrible price of wisdom and the enduring grace of God.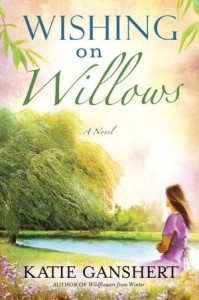 WISHING ON WILLOWS by Katie Ganshert – I thoroughly enjoyed Katie's debut novel, Wildflowers from Winter. I loved her characters, the setting, the prose. Wishing on Willows promises to be equally as good if not better.
Story Description:
Does a second chance at life and love always involve surrender?

A three-year old son, a struggling café, and fading memories are all Robin Price has left of her late husband. As the proud owner of Willow Tree Café in small town Peaks, Iowa,  she pours her heart into every muffin she bakes and espresso she pulls, thankful for the sense of purpose and community the work provides.

So when developer Ian McKay shows up in Peaks with plans to build condos where her café and a vital town ministry are located, she isn't about to let go without a fight.

As stubborn as he is handsome, Ian won't give up easily. His family's business depends on his success in Peaks. But as Ian pushes to seal the deal, he wonders if he has met his match. Robin's gracious spirit threatens to undo his resolve, especially when he discovers the beautiful widow harbors a grief that resonates with his own.

With polarized opinions forming all over town, business becomes unavoidably personal and Robin and Ian must decide whether to cling to the familiar or surrender their plans to the God of Second Chances.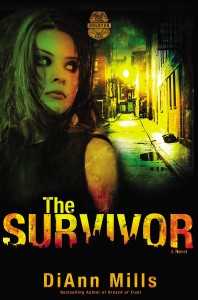 THE SURVIVOR, Crime Scene: Houston Series #2 by DiAnn Mills – DiAnn Mills has become one of my favorite romantic suspense novelists. Her stories aren't formulaic, and her story lines often come from a unique perspective. Mills' tagline reads, Expect an Adventure, which she definitely delivers.
Kariss meets Dr. Amy Garrett, who survived a brutal childhood attack in which the assailant was never found. Now Dr. Garrett wants her story written in a novel. Kariss wishes she could seek the advice of Special Agent Tigo Harris, but she broke off the relationship a few months prior and seeing him again would be too painful. She interviews Amy and conducts her own research, stepping unaware into a viper's pit of danger. Tigo misses Kariss and wants her back, but he understands why she broke off their relationship. Instead, he concentrates on solving a car bombing and bringing the killer to justice. As Kariss's new story attracts an onslaught of danger that she never expected, can Tigo save the woman he loves and find who wants her dead for writing about an unsolved cold-case?
 Are you looking forward to reading any March new releases?