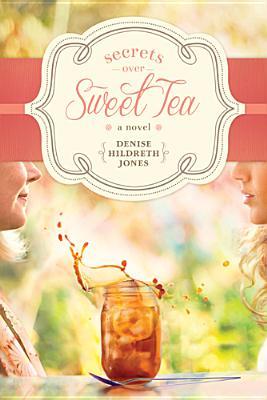 Denise Hildreth Jones is fast becoming one of my favorite authors. I'm not usually a fan of Southern fiction–there's just so much of it out there–but Denise's work stands out. In 2011, The First Gardener made my favorite's list, now this year I'm adding Secrets Over Sweet Tea (Tyndale).
I love the characters! First there's Scarlett Jo Newberry. She's a loud, vibrant, colorful, brutally-honest, hilarious pastor's wife who provides some levity amid the books tough topics of adultery and divorce. Scarlett is the friend we all wish we had.
Then there's Zach Craig, the divorce attorney caught up in his own scandal. And finally we meet Grace Shepherd who's put up with her alcoholic husband for too long. Denise Hildreth Jones makes us care about all the characters. Their issues are more complex than they seem on the surface, and Denise handles those difficult issues with grace.
If you're looking for a book that makes you laugh and cry, if you love great characterization and beautiful prose, try Secrets Over Sweet Tea. This is a book I most certainly will read again.
Story Description:
Secrets can be funny things. We think they keep us safe, but more often than not, they spill out when we least expect and make a mess out of everything. It's a truth Scarlett Jo Newberry knows all too well—a truth Grace Shepherd and Zach Craig are about to learn the hard way. As the lives of this boisterous pastor's wife, polished news anchor, and beleaguered divorce attorney intersect in the tree-lined streets of Franklin, Tennessee, scandal threatens to topple their carefully constructed worlds. Grasping at survival, they embark on a journey of friendship and courage, desperate to find a way back to laughter, love, and life.