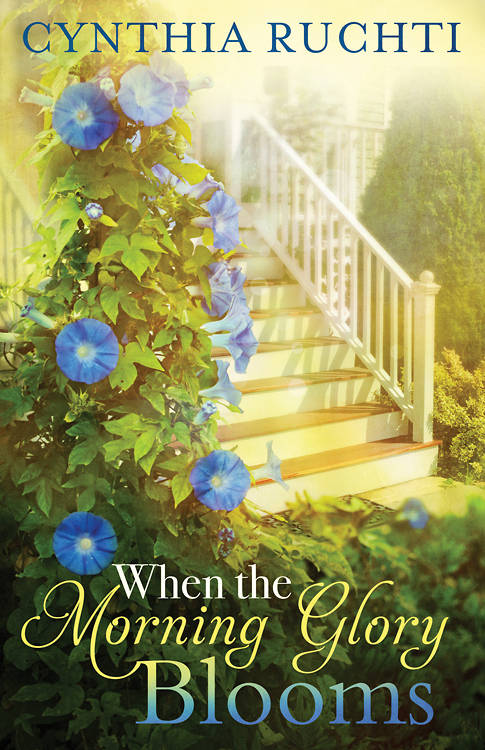 WHEN THE MORNING GLORY BLOOMS (Abingdon Press) by Cynthia Ruchti – In 2010, I read through Ruchti's debut novel They Almost Always Come Home twice in a row. The first time I hurried through it because I had to find out what happened. It was a true page-turner. But then I had to go back and re-read it in order to savor the beautiful prose. Cynthia Ruchti set a high standard for herself with her debut release–I'm confident When the Morning Glory Blooms will equal or surpass that.
Story Description:
Becky rocks a baby that rocked her world. Sixty years earlier, with her fiancé Drew in the middle of the Korean Conflict, Ivy throws herself into her work at a nursing home to keep her sanity and provide for the child Drew doesn't know is coming. Ivy cares for Anna, an elderly patient who taxes Ivy's listening ear until the day she suspects Anna's tall tales are not the ramblings of dementia. They're fragments of Anna's disjointed memories of a remarkable life. Finding a faint thread of hope she can't resist tugging, Ivy records Anna's memoir, scribbling furiously after hours to keep up with the woman's emotion-packed, grace-hemmed stories. Is Ivy's answer buried in Anna's past? Becky, Ivy, Anna–three women fight a tangled vine of deception in search of the blossoming simplicity of truth.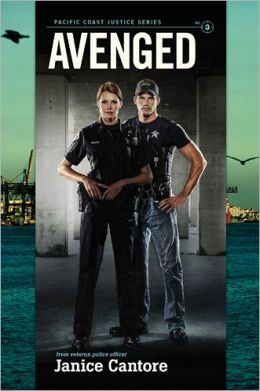 AVENGED, Pacific Coast Justice Series #3 (Tyndale) by Janice Cantore – While I enjoy reading romantic suspense, it seems to many are formulaic, predictable. Cantore's series offers a freshly-written characters, and her story lines ring with authenticity. I've read the first two books in her Pacific Coast Justice series and thoroughly enjoyed them (as did my husband). I look forward to reading number three.
Story Description:
Officer Carly Edwards finds three young gangbangers shot execution style. This alerts Carly and her husband, Sergeant Nick Anderson, head of the gang unit, fear Las Playas may be on the verge of a gang war. The Las Playas Police department D is put on high alert as tensions escalate between rival gangs, especially after Carly confiscates weapons from a gang leader and learns they were stolen from a military base along with explosive devices.

However, something doesn't add up,and Carly suspects there might be more going on than is on the surface. As she prepares to testify at a major trial, Carly's reputation is shredded by a reporter apparently trying to discredit her professionally. Facing pressure on all fronts, Carly must rely on faith and trust God in a deeper way during one of the biggest struggles of her career.
Be sure to check in next week for two additional Can't-wait-to-read novel recommendations.