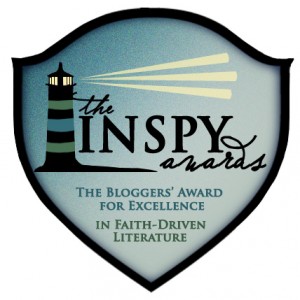 Last week was a huge week for Christian authors as two major award organizations announced their shortlists  and nominees. Of all the awards programs, I've found the INSPYs and the Christy Awards run closest to my taste and my definition of excellence in books. In 2011, I was blessed to be a judge in the General Fiction category for the INSPYs, so I know the stringent process the nominees go through.
I've read a number of books on both lists. Several are Favorites, and many are written by friends (So excited for them!).
Congratulations to all nominated!
Which of the following books have you read? Any favorites? What titles didn't make the lists that you believe should have?
*Books I've read
#Favorites
General Fiction
• Into the Free by Julie Cantrell*
• Promise Me This by Cathy Gohlke*
• The First Gardener by Denise Hildreth Jones*#
• The Messenger by Siri Mitchell
• Stardust by Carla Stewart
Romance
• To Whisper Her Name by Tamera Alexander
• Against the Tide by Elizabeth Camden
• Love's Reckoning by Laura Frantz*#
• Breath of Dawn by Kristen Heitzmann*#
• My Stubborn Heart by Becky Wade*#
Mystery/Thriller
• Gone to Ground by Brandilyn Collins*
• A Plain Death by Amanda Flower
• Placebo by Steven James*
• Trinity: Military War Dog by Ronie Kendig* 
• Proof by Jordyn Redwood*
Literature for Young People
• Wreath by Judy Christie
• With a Name like Love by Tess Hilmo
• Dead Man's Hand by Eddie Jones
• There You'll Find Me by Jenny B. Jones
• Cake: Love, Chickens, and a Taste of Peculiar by Joyce Magnin
Speculative Fiction
• Caught by Margaret Patterson Haddix
• The 13th Tribe by Robert Liparulo*
• Freeheads by Kerry Nietz
• Soul's Gate by James L. Rubart
• Daystar by Kathy Tyers
Contemporary Romance
Contemporary Series, Sequels, and Novellas
Contemporary Standalone
First Novel
Historical
Historical Romance
Suspense
Visionary
Young Adult
Failstate 

by John W. Otte (On my TBR list. Right now my family is fighting over John's books!)