Don't know what to get your mother for Mother's Day? Well, I'm here to help you out with novel suggestions in several different categories. I know one or more will fit her tastes!
On my wish list: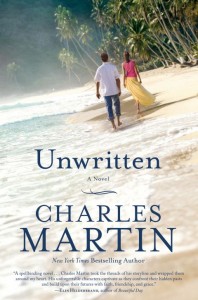 UNWRITTEN by Charles Martin (Center Street)
Sunday hasn't spoken to anybody other than his priest in years. When the clergyman asks him for a favor, Sunday agrees to help. Driven by a dark secret, superstar Katie wants to end her life, but Sunday provides an alternative escape. Can Katie overcome her past, and will Sunday accept a future without isolation?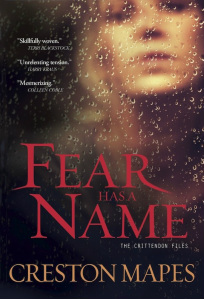 FEAR HAS A NAME by Creston Mapes (David C. Cook)
With his family's safety on the line, journalist Jack Crittendon fights to reveal a stalker's terrifying schemes, investigates a pastor's mysterious disappearance, and struggles to keep his faith amid unthinkable fear. With danger lurking at every turn, can he muster enough courage to trust a God who allows such inconceivable trials?
Contemporary Romance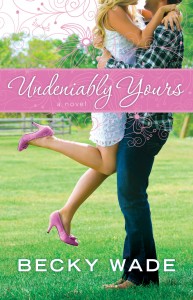 UNDENIABLY YOURS by Becky Wade (Bethany House)
Soft-spoken Meg is more interested in art than business—but when her father dies, she inherits his oil company, his fortune, and his Thoroughbred horse ranch. In an effort to preserve her sanity, she asks the caretaker, Bo, to shut down the ranch. But will Bo prove the only part of her father's empire worth keeping?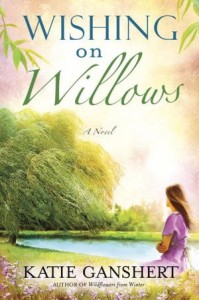 WISHING ON WILLOWS by Katie Ganshert (WaterBrook Press)
A 3-year-old son, struggling cafe, and fading memories are all that Robin has left of her husband. When the unnervingly handsome Ian McKay tries to buy riverfront properties, Robin refuses to sell, splitting the town's loyalty. As attraction ignites and old wounds break open, can Robin and Ian overcome the past to embrace a second chance?
Historical Romance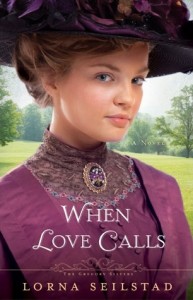 WHEN LOVE CALLS by Lorna Seilstad (Revell)
Determined to make it, three sisters promise to help each other in life and love! Working the telephone switchboard as a "hello girl," Hannah Gregory insists on reimbursing the charity of lawyer Lincoln Cole. After a run-in with the law, she's forced to accept his help, but When Love Calls, how will she answer?
Women's Fiction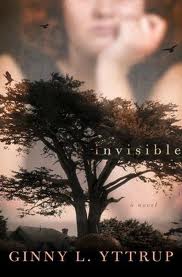 INVISIBLE by Ginny Yttrup (B&H Books)
Cafe owner Ellyn DeMoss seeks protection from pain behind extra pounds. So why is a handsome widower attracted to her? Abandoning her family, Sabina Jackson comes to Northern California to heal. But is she doing more hiding than healing? And Twila Boaz once wanted to disappear. Now she wants to conquer her eating disorder. Will she succeed?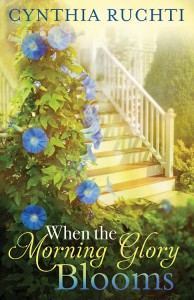 WHEN THE MORNING GLORY BLOOMS by Cynthia Ruchti (Abingdon Press)
Like a flowering vine, the effects of an unwed pregnancy reach into the lives of three generations of women. As the Korean War rages, endangering the man she loves, Ivy works in a nursing home trying to provide for their unborn child. Will one resident's rambling, grace-filled stories help her see the blossoming simplicity of truth?
Romantic Suspense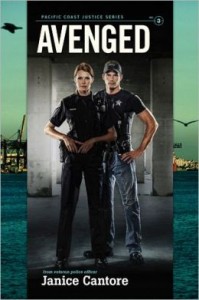 AVENGED by Janice Cantore (Tyndale House)
Officer Carly Edwards finds three young gangbangers shot execution style. This alerts Carly and her husband, Sergeant Nick Anderson, head of the gang unit, fear Las Playas may be on the verge of a gang war. The Las Playas Police departmentD is put on high alert as tensions escalate between rival gangs, especially after Carly confiscates weapons from a gang leader and learns they were stolen from a military base along with explosive devices.
However, something doesn't add up,and Carly suspects there might be more going on than is on the surface. As she prepares to testify at a major trial, Carly's reputation is shredded by a reporter apparently trying to discredit her professionally. Facing pressure on all fronts, Carly must rely on faith and trust God in a deeper way during one of the biggest struggles of her career.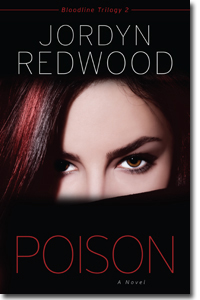 POISON by Jordyn Redwood (Kregel Publications)
Keelyn Blake's stepfather blamed a hallucination named Lucent for his unthinkable acts, culminating in a stand off with the FBI that killed part of her family. Now Lucent is back-but this time he is no hallucination. Is he behind the disappearance of Keelyn's half-sister? Or the mysterious deaths of the people involved in the standoff? And, will Keelyn, or her budding romance with FBI agent Lee Watson, survive?
For fans of inspirational suspense fiction, Jordyn Redwood weaves compelling characters and dizzying twists that explore the boundaries of faith and family and what happens when both are put to the test.
What's on your Mother's Day Reading and/or Wish List?