***Book Giveaway! See contest rules below***
I'm very excited to welcome author Rose Ross Zediker to my blog today! I had the privilege of meeting Rose at the ACFW Conference in Dallas last year–isn't she lovely?! And Rose is the newest member at the group blog (which I'm part of), Inkspirational Messages.
Rose's latest novel, Wedding on the Rocks, has just released–I can't wait to read it! And I'm giving you a chance to win a copy below.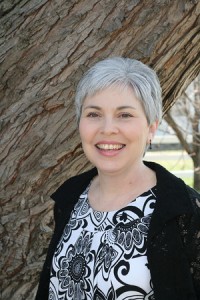 Hi Rose – thank you so much for visiting my blog today. I've had the pleasure of getting to know you over the past year, and I'd love to introduce you to my reader friends. Could you tell us a little bit about yourself?
I live in southeastern South Dakota with my husband of 31 years. Our son and daughter-in-law blessed us with two wonderful and beautiful granddaughters. (Spoken like a true grandmother!) I work full time as an assistant at the University of South Dakota.
I've been writing professionally since 1991 with a focus on the Christian children's magazines. I found much success in that genre with over sixty short stories, non-fiction, devotions, curriculum and crafts published.
In 2008, I decided to change my writing focus to inspirational romances. I immersed myself in market research and by 2010, Barbour Publishing offered me a contract on my book, Lily of the Field.
I'm asked all the time how I can work full time and meet the deadlines that come with book length manuscripts. My answer is "I don't know how to write any other way since I've always worked a full time job."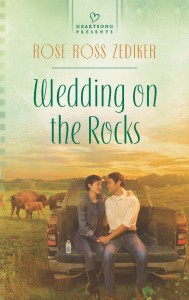 Your latest novel, WEDDING ON THE ROCKS, has just been released. Congratulations!!! What is it about?
Here is the back cover blurb:
JENNIFER EDWARDS IS BACK HOME AGAIN…
When she traded small-town life for the bright lights of Chicago, Jennifer Edwards yearned to discover a world beyond Faith, South Dakota. So when her father's illness calls her home to run their cattle ranch, she tells herself it's temporary. Then why is she even thinking about a future with archaeology professor Brett Lange-the boy she left behind-whose life's work is digging up the past?
Twelve years ago, Brett had a crush on Jennifer the size of the T-rex that put his hometown on the map. Now she's a citified magazine editor who prefers designer duds to dungarees. Except that's not the real Jennifer. Brett needs to make her see how a little faith can go a long way in uniting two perfectly-in-sync hearts.
Sounds like a very fun read! What inspired you to write it?
Hmm…I'm not really an 'inspired' writer. I think that comes from years of writing for 'theme' based children's magazines. I'm more of a 'what does the market I'm trying to 'crack' need then I try to fill the need. However, this book and my February 2014 book were targeted to a publisher of a specific line of books and were rejected. Not being a writer who is married to any one idea, I tweaked the proposal and my agent submitted them to Heartsong Presents when Harlequin opened up submissions for their newly acquired line.
I envy your flexibility, Rose–Admittedly, I'm not very good at writing what the market wants.
What have you written in the past?
Besides the short works for children that I mentioned above, I have written a children's non-fiction book, Wealth in Biblical Times, and a quilting series, Lily of the Field, Job's Tears, Rose of Sharon, for Heartsong Presents when they were published by Barbour Publishing.
Do you have a favorite?
I can't say that I have a favorite, but Rose of Sharon is kind of statement book for me about how our service men were treated when returning from the Vietnam war.
Which authors do you enjoy reading?
While I'm writing a book, I tend to read a different genre so I'm not comparing my work with a better author's! I love, love, love E. J. Copperman's Haunted Guesthouse cozy mystery's. For inspirational romance, my go to author's are Mary Connealy and Debby Giusti.
Hmm, I'll have to check out the Haunted Guesthouse stories. I hadn't heard of them before.
When you're not writing, what do you enjoy doing?
I love to sew and embroidery. Right now, I'm trying to get an embroidered quilt top finished. I've been working on it for to many years to mention but my goal is to have the quilt top completed by December 31, 2013. There I made it a public goal, so now I have to accomplish it!
I admire anyone who sews and embroiders. Definitely not in my skill set.
Now the most important question: Milk, Dark, or White Chocolate? 🙂
Yum!
Thank you, Rose, for coming by today. I've enjoyed getting to know you better.
Rose Ross Zediker lives in rural south eastern South Dakota and works full time for at the University of South Dakota. Rose uses her evenings and weekends to write. Besides writing inspirational romance novels, Rose has many publishing credits in the Christian children's genre. She is a member of the American Christian Fiction Writers and SCBWI.
Books by Rose

:
~~~~~
Find Rose at

:
~~~~~
***Book Giveaway Contest Rules***
If you'd like to win a copy of WEDDING ON THE ROCKS by Rose Ross Zediker, in the comments below, tell me what your favorite hobby is. This contest ends Sunday, May 19, 2013 at 11:59 p.m. (CST). I will post the winner on Monday, May 20, 2013. The contest is open to residents of the contiguous United States.
Also, it would be super-nice if you'd

Subscribe

to my blog, but it's not required.
~~~~~
TO FIND MORE OPPORTUNITIES TO WIN BOOKS, CHECK OUT
FICTIONADDICTIONFIX.BLOGSPOT.COM