Don't know what to get your dad for Father's Day? Well, here are some *can't miss* novel ideas!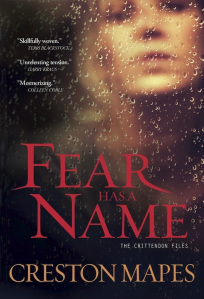 FEAR HAS A NAME (David C. Cook) by Creston Mapes
With his family's safety on the line, journalist Jack Crittendon fights to reveal a stalker's terrifying schemes, investigates a pastor's mysterious disappearance, and struggles to keep his faith amid unthinkable fear. With danger lurking at every turn, can he muster enough courage to trust a God who allows such inconceivable trials?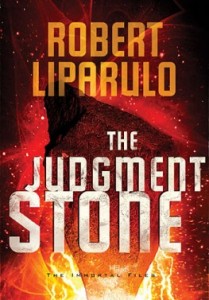 THE JUDGMENT STONE, Immortal Files Series #2 (Thomas Nelson) by Robert Liparulo
When a group of ruthless immortals-known as The Clan-attack St. Catherine's monastery at the base of Mt. Sinai, they steal one of the world's holiest artifacts: a piece of stone from the Ten Commandments. Those who touch the Stone can see into the spiritual world: angels, demons, and the blue threads of light ascending to Heaven that signal the presence of believers who are connected to God.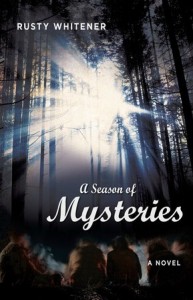 A SEASON OF MYSTERIES, Seasons Series #2 (Kregel Publications) by Rusty Whitener
Faith was relatively new to Zack, Donnie, Skeeter, and the other boys who had played together on the 1971 champion Little League team. That baseball season was forever imprinted on their souls, due in large part to the life-changing actions of a boy named Rafer. But this summer-1976-they would discover the real depth of their souls and the dangerous influences battling for control of their lives.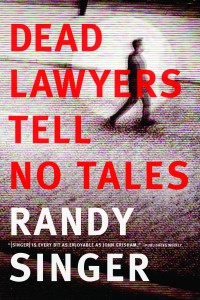 DEAD LAWYERS TELL NO TALES (Tyndale House) by Randy Singer
Landon Reed is an ex-quarterback convicted of organizing a points-shaving scheme. During his time in prison, he found forgiveness and faith and earned his law degree. Now he longs for an opportunity to prove his loyalty and worth.
Harry McNaughton is one of the founding partners of McNaughton & Clay-and the only lawyer willing to take a chance employing an ex-con-turned-lawyer. Though Landon initially questions Harry's ethics and methods, it's clear the crusty old lawyer has one of the most brilliant legal minds Landon has ever encountered. The two dive into preparing a defense for one of the highest-profile murder trials Virginia Beach has seen in decades when Harry is gunned down in what appears to be a random mugging. Then two more lawyers are killed when the firm's private jet crashes. Authorities suspect someone has a vendetta against McNaughton & Clay, leaving Landon and the remaining partner as the final targets.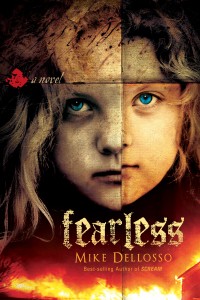 FEARLESS (Realms) by Mike Dellosso
Struggling after losing their own child, Jim and Amy Spencer agree to take in 9-year-old Louisa—who mysteriously appeared with no memory of where she came from. But when the girl's special gift of healing hurting hearts puts her in contact with a serial killer, can the grieving couple unite and save Louisa before it's too late?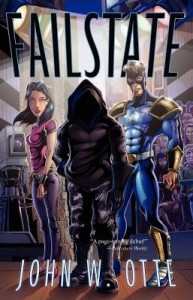 FAILSTATE (Marcher Lord Press) by John Otte
Why did Robin Laughlin (aka. Failstate) think being a superhero on a reality show would be a good idea again? Things seemed so simple: win the show, become an official, licensed hero. But with his brother, Ben (aka. Gauntlet) stealing America's heart and his own powers proving too unwieldy even for the monitored studio challenges, Robin begins to wonder if his calling isn't to save the world after all.
Until one of his competitors is murdered.
Vowing to find the killer, Robin sets out on a very real quest to unmask the hidden villain. Can Robin find justice? Or will his lunk of a big brother ruin everything?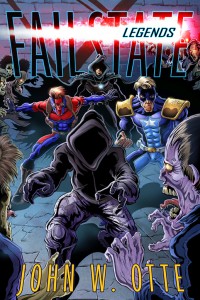 FAILSTATE: LEGENDS (Marcher Lord Press) by John Otte
A young superhero. A legend reborn. And a whole mess of zombies. Failstate (a.k.a., Robin Laughlin) thought his life would get easier after he'd earned his superhero license. But now a legendary superhero has returned from the dead… along with a horde of shambling horrors who want to eat his brains. New Chayton's other licensed heroes are indisposed, meaning that the whole weight of protecting the city has fallen on Failstate. And nobody thinks he's up to the challenge. At least he has help from his older brother, Gauntlet, and his best friend, Veritas. Or does he? As if the zombie apocalypse weren't enough, complicating things are not one but two beautiful girls vying for Failstate/Robin's affections-and his own powers are doing something… interesting. In the superhero business, interesting is bad. Legends walk the streets of New Chayton. If Failstate can somehow survive the next few weeks, he could become one of them.