It just so happens that the books topping my list for June are all written by Minnesotans! It shouldn't be a surprise as our state boasts many talented authors. What's extra fun is that I know most of the authors listed below. I eagerly anticipate reading all their books. 🙂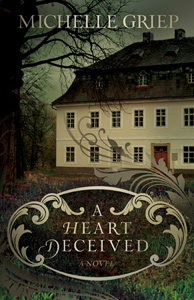 A HEART DECEIVED (David C. Cook) by Michelle Griep
(Michelle currently has a book giveaway at her very fun blog, Writer off the Leash. She'd love for you to stop by and enter!)
Miri Brayden teeters on a razor's edge between placating and enraging her brother, whom she depends upon for support. Yet if his anger is unleashed, so is his madness. Miri must keep his descent into lunacy a secret, or he'll be committed to an asylum—and she'll be sent to the poorhouse.

Ethan Goodwin has been on the run all of his life—from family, from the law … from God. After a heart-changing encounter with the gritty Reverand John Newton, Ethan would like nothing more than to become a man of integrity—an impossible feat for an opium addict charged with murder.

When Ethan shows up on Miri's doorstep, her balancing act falls to pieces. Both Ethan and Miri are caught in a web of lies and deceit—fallacies that land Ethan in prison and Miri in the asylum with her brother. Only the truth will set them free.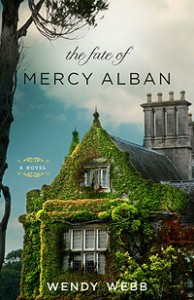 THE FATE OF MERCY ALBAN (Hyperion) by Wendy Webb
Grace Alban has spent more than twenty years avoiding her childhood home, the stately Alban House on the shores of Lake Superior, for reasons she would rather forget. But when her mother's unexpected death brings Grace and her teenage daughter back, she finds more is haunting the halls and passageways of Alban House than her own personal demons.

Long-buried family secrets, a packet of old love letters, and a lost manuscript plunge Grace into a decades-old mystery about a scandalous party at Alban House, when a world-famous author took his own life and Grace's aunt disappeared without a trace. The night has been shrouded in secrecy by the powerful Alban family for all of these years. Her mother intended to tell the truth about that night to a reporter on the very day she died—could it have been murder? Or was she a victim of the supposed Alban curse? Grace soon realizes her family secrets tangle and twist as darkly as the mansion's secret passages.

With the help of the disarmingly kind—and attractive—Reverend Matthew Parker, Grace must uncover the truth about her home and its curse before she and her daughter become the next victims.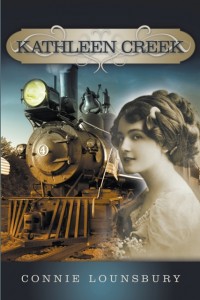 KATHLEEN CREEK (OakTara) by Connie Lounsbury
Fall 1919, Minnesota: Irene Ross rocks her two-year-old, Leonard, to the rhythm of the train wheels as they clack over the joints of the rails. At last, she and her husband, Sam, and their four children are returning to Minnesota after living in North Dakota for three years-the longest, loneliest three years of her life. But how will Sam, a proud man, handle the gossip in her hometown, Kathleen Creek, over Irene's one-time weakness with her childhood sweetheart and the obvious product of that union? Will his love for Irene win out, or will her worst fears come true-that he will leave her and the children? And, if so, what will she do without Sam? How will she care for her children? The poignant tale of a mother's love in the midst of unfathomable circumstances. Based on a true-life story.
THE WELL (Howard Books) by Stephanie Landsem
Could he be the One we've been waiting for?

For the women of the Samaritan village of Sychar, the well is a place of blessing—the place where they gather to draw their water and share their lives—but not for Mara. Shunned for the many sins of her mother, Nava, Mara struggles against the constant threats of starvation or exile.

Mara and Nava's lives are forever changed with the arrival of two men: Shem, a mysterious young man from Caesarea, and Jesus, a Jewish teacher. Nava is transformed by Jesus, but his teachings come too late and she is stoned by the unforgiving villagers. Desperate to save her dying mother, Mara and Shem embark on a journey to seek Jesus' help—a journey that brings unexpected love and unimaginable heartbreak.