My list this month is fairly short, which is just fine since I'm way behind in my reading. Hopefully I'll get caught up this month. Though the titles are few, I'm very excited about all of them.
I'm especially excited for my friend and critique partner, Shannon Taylor Vannatter whose seventh novel, RODEO REGRETS, came out yesterday! Congratulations, Shannon! (Shannon will be visiting this blog in a few weeks, and we'll have a giveaway of Rodeo Regrets, so watch for her.)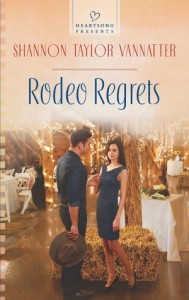 RODEO REGRETS (Heartsong Presents) by Shannon Taylor Vannatter
Natalie Wentworth's past is about to catch up with her Natalie once dreamed of finding true love. Then Lane Gray broke her heart. After running wild to fill the emptiness inside her, she heads back to her hometown to heal. But when she sees the cowboy she once loved so much, she finds him hard to resist. Lane Gray is a changed man. The handsome cowboy wants Natalie's forgiveness-and more. Natalie has made plenty of mistakes in her life, but so has Lane. Could falling for each other again be the worst one yet? Or the path to redemption?
Steven James became one of my favorite authors a few years back with the release of THE ROOK, (The Patrick Bowers Files). James is a master storyteller who knows how to grab the reader and not let go. His stories are all complex and unpredictable. Rarely do I figure out the ending before I'm there. Love that! His books aren't for everyone. If you're a reader who likes sweet romances and happily ever afters, well you likely won't enjoy these. But if you like high suspense, then pick up a Patrick Bowers novel.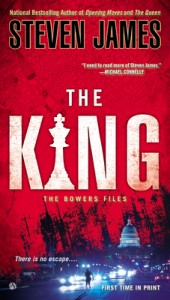 THE KING, The Patrick Bowers Files #6 (Signet Select) by Steven James
FBI Special Agent Patrick Bowers has matched wits with some of the most violent serial killers in history—and one of them has never forgiven him….

Patrick Bowers has pursued the nation's fiercest serial killers—and now one elusive foe is back for revenge.

Settling into a new post at the FBI academy, Patrick and his fiancée, Lien-hua Jiang, are planning their future together with his stepdaughter, Tessa.

But just when his life seems normal, a demon from the past returns to draw him down a dark road he hoped had closed forever. Forced into a desperate hunt to save the two women he loves most, Patrick is in a race against time to stop an international conspiracy from becoming the most widespread act of terrorism in U.S. history.
I love supporting debut authors, but I've found so few this year to support. But this novel by Cathleen Armstrong sounds like a winner that I can't wait to dive into.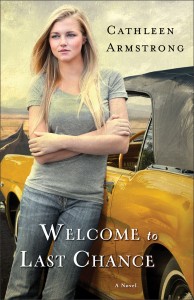 WELCOME TO LAST CHANCE, A Place to Call  Home Series #1 (Revell) by Cathleen Armstrong
When the red warning light on her car dashboard strands her in tiny Last Chance, New Mexico, Lainie Davis's own red lights start flashing. The people of Last Chance are entirely too willing to help, and way too interested in her personal life—especially since she's on the run and hoping to slip away unnoticed. Yet, Lainie finds that she is increasingly drawn to the dramas of small town life, from the old church lady who always has room for a stranger to the handsome bartender with his own secrets. Can she actually make a life in this small ranching community? Or will her past catch up with her, even here in the middle of nowhere?