I'm very fortunate to have three children who love reading–I know too many people whose teens either don't like reading, or they have difficulty finding novels that are edifying. A number of people have asked me for teen-reading advice, so I went to the source: my kids.
For the next three Book Talk Tuesdays I'll be spotlighting books / series / authors that my teens have enjoyed or are currently reading. If your teens have discovered novels / authors that meet your parental approval, please share them here.
My daughter left the teens behind two years ago, but she still remembers her favorites. Like her mother :), she prefers an edgier read, but I believe that's the norm for teens nowadays. I would endorse all of her suggestions:
Diary of a Teenage Girl series by Melody Carlson – This series follows four separate teen girls as they go through life. Very relatable for teens.
True Colors series by Melody Carlson – Each book covers a different difficult issue faced by modern day teens i.e. suicide, eating disorders, and cutting.
Rock Star Chronicles by Creston Mapes – Follows the life of a famous rock star who becomes a Christian.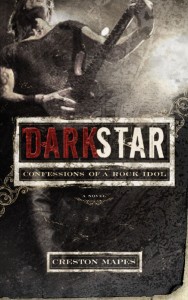 Forbidden Doors series by Bill Myers – Follows a family as they battle with spiritual warfare.