My youngest didn't catch the reading bug right away, but once he did, he caught a severe case. Now, it's rare to see him without a book in hand. As a Star Wars fanatic, he loves Star Wars fiction. He also loves spec ops fiction, spurred by the NCIS TV series. You could say, he loves adventure, so if you know of a teen with similar interests, here are some reading suggestions from my son.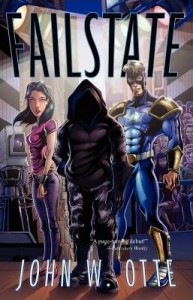 FAILSTATE and FAILSTATE: LEGENDS by John Otte – This is another series that's making its way through our entire family. I'm reading the first book right now and don't want to put  it down. That's saying a lot considering that it's a spec fic YA book–not on my fiction radar at all. But, as I always say, if a book is well-written, it transcends genre.
Failstate description:
Why did Robin Laughlin (aka. Failstate) think being a superhero on a reality show would be a good idea again? Things seemed so simple: win the show, become an official, licensed hero. But with his brother, Ben (aka. Gauntlet) stealing America's heart and his own powers proving too unwieldy even for the monitored studio challenges, Robin begins to wonder if his calling isn't to save the world after all.

Until one of his competitors is murdered.

Vowing to find the killer, Robin sets out on a very real quest to unmask the hidden villain. Can Robin find justice? Or will his lunk of a big brother ruin everything?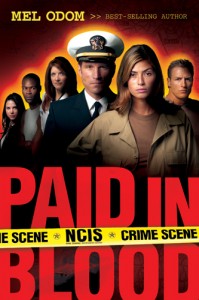 PAID IN BLOOD, BLOOD EVIDENCE, AND BLOOD LINES (NCIS Military Series) by Mel Odom – Captivating series with well-drawn, messy, broken characters. Loved these books as did my son. Recommended for the mature teen.
Paid in Blood description:
The death of a fellow NCIS agent in North Carolina leads Will Coburn and his special team of naval crime-scene investigators to discover a drug-and-arms smuggling ring. The investigation leads them to a U.S. military base in South Korea. When a body is stolen from a crime scene, the team discovers that their suspect is not who he seems. Nuclear weapons have gone missing, and it's a race against time as the NCIS team uncovers the true face of evil.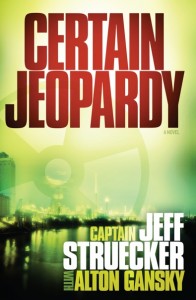 CERTAIN JEOPARDY, BLAZE OF GLORY, FALLEN ANGEL, and HIDE AND SEEK (spec ops military series) by Maj (Ret) Jeff Struecker and Alton Gansky. Considering the author cred on this series, it can't help but be good. Alton Gansky is one of the most respected authors in the Christian market, and Jeff Struecker brings serious military experience. With this series, you'll find page-turning novels with life-like characters. Recommended for the mature teen.
Certain Jeopardy description:
Six American men live behind a protective facade, their real work hidden from neighbors and friends. Different in countless ways, they are intimately the same in one: at any moment their lives can be altered with a phone call, and their actions may change the world.They are Special Ops. And one team's mission is about to hit certain jeopardy status when the discovery of an Al Qaeda base in Venezuela becomes secondary to thwarting the transport of a nuclear weapons expert from that training camp to Iran.

Informed by the true combat experience of Captain Jeff Struecker and finessed by award-winning novelist Alton Gansky, Certain Jeopardy is an immersing and pulsating fictional account of what really happens at every level of a stealth engagement: the physical enemy encounter, the spiritual war fought within a soldier, and the emotional battles in families back at home.