One of the great pleasures of being a writer is doing location research. With the advent of the Internet and wonderful tools such as Google Earth, it's easy to research locales we've never visited. Still, there's nothing like actually being there where you can capture the sounds and scents. The experience becomes tactile rather than visual.
A week ago my daughter and I made a two-day trip up to one of my favorite places: Duluth, MN. (This trip also allowed us to cross off items on our Summer Bucket List.) In the book I'm currently editing, many of the scenes take place along Lake Superior's shoreline, and I wanted to capture them precisely so that those familiar with the North Shore won't be removed from the story. Here's a teaser of that trip.
To your right you'll see Enger Tower. This tower was built out of Blue Stone from the area in 1939 and looks out over the Duluth Harbor and the St. Louis Bay. Counting the green beacon on top of the tower, it stands 531 feet above the level of Lake Superior.
The climbing rocks leading up to the tower play an important role in one of the scenes of my book. In my first draft, I was writing off of memory as Enger Tower was closed on a previous research trip, and my memory was somewhat faulty. Now this scene will be far better.
That evening we visited Canal Park at night. The famous Aerial Lift Bridge (not pictured below) and the city were beautifully lit up.

The next day we added a spontaneous element to our trip: touring Glensheen, the Historic Congdon Estate (Built 1908). It had been years–probably 30–since I'd toured it, so when we saw the sign advertising tours, we quickly made a U-turn. We learned fascinating historical info such as: people decorated their kitchens and bathrooms with white tile because back then people believed  they could see germs better on white and therefore could kill them easier.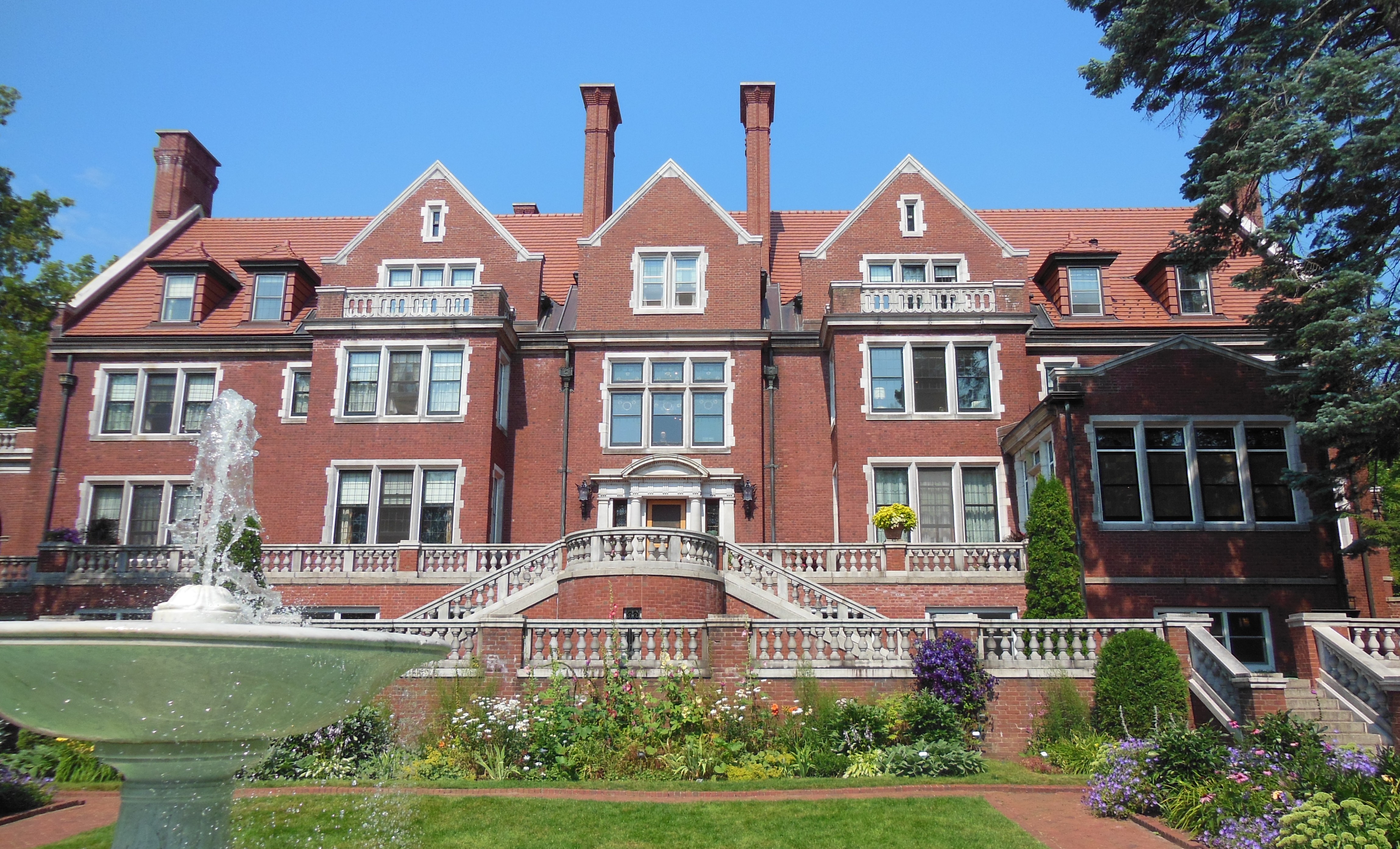 We rounded off the trip with a visit to Gooseberry Falls including an exhausting hilly-trail walk to Lake Superior. This walk was also research as the trail was used as a setting in my Hearts at Risk novel. (Note to travelers: make certain you recharge your camera batteries each day. You don't want to get to Gooseberry Falls and discover your battery exhausted. 🙁 The disposable cameras available for purchase don't do the area justice.)
Also, I'd be remiss not to mention the other quick stops we made:
Have you ever been to Duluth, MN or the North Shore area? Which are your favorite sites? If you're an author, what have been your favorite research trips?