It was fun getting to know Manna Nichols (Kim) and Charlie Brady (Chris) yesterday–now today we get to meet Orville Mendoza who plays The Engineer in Miss Saigon. The Engineer is a slightly sleazy but likable owner of "Dreamland," a Vietnamese club, where the two star-crossed lovers, Kim and Chris, meet.
Orville, how did you prepare for your role as The Engineer?
As far as the setting, we viewed many documentaries on the Vietnam War, read articles and memoirs, and interviewed servicemen and immigrants from Vietnam who lived through the war. I was an original cast member of the 2nd National tour of Miss Saigon that played the Masonic Theatre in Detroit in the late '90's. On that tour, one of my fellow cast members was Vietnamese. He introduced us to his family and they recounted stories of being "boat people," the displaced Vietnamese after the war, and how they eventually came to America.
a. Have any previous roles you played helped in preparation for your role as Engineer?
I've had several opportunities to play the "antagonist" character in my career. The biggest thing for me to remember is that "bad guys are people, too." They don't necessarily view themselves as bad. They don't see their choices as amoral or despicable, they have a "want" and they are in it to get it. In the case of The Engineer, he is using everything he was raised with: his intellect, his negotiating skills, his entrepreneurship, to get a better life for himself. My job as an actor is to find moments of humanity in him. If he were completely base, no one could relate to him. If I do my job right, some people in the audience will think, "Ok, I could see how he could make that choice. I might do it, too."
As far as the style, the emotions and the stakes in Miss Saigon are as high as in any Shakespeare play. I look to Shakespeare's villains to give me inspiration. There's an Iago, a Macbeth, and Polonious lurking inside the Engineer. But given that, I'm also interested in The Engineer's vulnerabilities. Playing deeply flawed characters is a gift for any actor.
What has been the biggest reward for you yourself as an actor while portraying this role?
Meeting people who lived through the war. Even though Miss Saigon is a work of fiction, they thank us for putting a "version" of their story onstage. And getting to work with an amazing group of actors onstage.
Do you identify with your character in any way? If so, how?
I identify with his want to make a better life for yourself. I hope I'm as tenacious as he is when it comes to pursuing my goals. I wouldn't make some of his choices or go about getting my goals at any price, but I like his optimism and always finding a way to get up after having fallen down.
Which scene, if any, do you feel particularly strong about?
I think the scene after The Engineer has been released from a re-education camp and meets up with Kim once again is pivotal. Instead of "using" Kim this time, he needs to team-up with her so that they can both survive.
a. Brought about more emotion?
The final scene, of course.
What can you tell people about Miss Saigon who have never seen the performance before?
It's a love story. It's a story of how love and the human spirit can triumph over any adversity.
Have you been to the Twin Cities before? Is there anything you've heard about Minnesota/Twin Cities that you're eager to see or experience while you are here?
Three words: MALL OF AMERICA
If you could play any character in any show, who would you play and why?
There are so many characters I would love to play: Don Quixote in Man Of La Mancha, Thenardier or Jean Valjean in Les Misérables, any Shakespeare character, I also love Chekhov and Ibsen, but what really gets me excited is creating roles in new pieces. Playing something no one else has played before. I've been lucky enough to have originated several roles in new musicals: "Tempura" in Christopher Durang & Peter Melnick's musical A Drift in Macao and a whole bunch of characters that populated the world of the Mizner brothers in Stephen Sondheim & John Weidman's musical Road Show.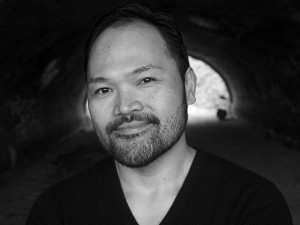 ORVILLE MENDOZA (Engineer) in his 20-year career has performed on Broadway, Off-Broadway, in many regional theaters across the country, appeared on network TV, and several commercials. He is a Barrymore Award winner and a Drama Desk Award nominee. He is thrilled to be playing the Engineer once again after touring for almost six years in the original second National Company of Miss Saigon. www.orvillemendoza.com