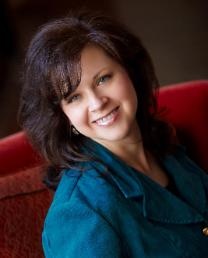 I first met Shannon Taylor Vannatter about six years ago, shortly after I joined ACFW. I was assigned to a critique group with Shannon, Lorna Seilstad, and Jerri Ledford. Being placed together with these three talented authors was truly God orchestrated. In the years I've know them, I've had front row seats as all three authors published their first novels and then more.
Now, Shannon's onto about Book #8 with more to come. What a thrill it's been to watch her grow and shine in the literary world! The best part, though, is that I've gained a treasured friend.
I'm very excited to have Shannon visit my blog today. I even learned some new things about her!
Shannon, thank you so much for taking the time to visit today. Can you tell my readers a little about yourself?
I'm a stay at home mom/pastor's wife. We live in rural, central Arkansas. Even though we've been married going on thirty years, we have an 11 year old. People think he's adopted, but he's not. And he wasn't an accident.
We waited until we could afford for me to stay at home. And since doctors had told us it would be difficult for me to conceive, we didn't broadcast to the world our plans or get all emotional about it. We told only a few family members and a few close friends and swore them to secrecy because we didn't want to deal with well-meaning questions if nothing happened.
We went into it thinking if God wanted us to have a child, we would. It took a while, but apparently God wanted us to have a child.
And what a blessing he's been!

I've heard your journey to publication before, and it always inspires me. Could you describe your journey for my readers?
From the time I was a teen, I had a story in my head. I'd move scenes around, add scenes, change the ending, and sometimes act it out in my bedroom. I thought it was a movie, but I didn't want to go to Hollywood. I was in my thirties before I finally realized it could be a book.
After two completed manuscripts and 102 rejection letters, my third manuscript was published by a POD publisher. I didn't know what POD meant and soon learned it meant unedited and overpriced books were printed when someone ordered one.
I finally joined two local writers' groups and started attending local conferences. In 2005, I felt like I needed something more intensive and focused on my genre. I found American Christian Fiction Writers online and attended the conference that year. I joined the organization and went to every conference for the next 2 years.
Every year, I got requests from editors followed by rejections. In 2008, I attended the conference and took Margie Lawson's EDITS system class. It was like the scales fell from my eyes, and I knew what went in a book and what didn't. That same year, I got a request followed by a three book contract from Heartsong Presents.
I still use Margie's EDITS system for each book I write. But, it wasn't solely her class that got me to publishable level, it was just the final class I needed. I think each serious writer takes classes and classes and classes and then finally one clicks everything into place for that final piece of knowledge.  And then you learn even more from editors.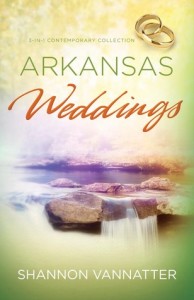 I'm so excited about your latest release, Arkansas Weddings! Could you tell my readers about it?
Arkansas Weddings is a 3 in 1 including my first three Heartsong Presents titles: White Roses, White Doves, and White Pearls. When originally published, the titles were sold almost exclusively to HP book club members. Arkansas Weddings is available wherever books are sold, so it has the ability to reach new readers. Each story is set in Romance and Rose Bud, Arkanasas. Both are small, real towns in west central, AR. People get married in Romance and send their wedding invitations and Valentine's cards to be re-mailed from Romance.
Here's the back cover copy:
Arkansas Weddings: Love's never easy in three Arkansas romances.

Pastor Grayson loves his wife. The problem is, Sara was killed by a hit-and-run driver two years ago. He knows he needs to move on, but it's not until florist Adrea Welch arrives at his church that the seeds of healing are planted in his heart.

Laken left home eight years ago and never looked back. Who knew when she applied for the promotion to postmaster that she'd end up in Romance, Arkansas, and much too close to her past—and Hayden Winters?

Shell doesn't have a good reputation. But no matter what everyone in Rose Bud, Arkansas, thinks of her, she's back in town with a job to do. Ryler also has reasons for being in Rose Bud, and they don't include Shell.

But God's love can soften the hardest heart and overcome the darkest past. These hearts may not know it, but they're about to change.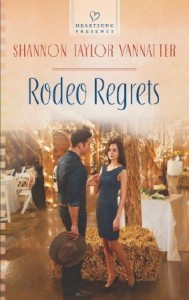 You also recently released Rodeo Regrets. What is that story about?
My Texas rodeo series is set in Dallas, the Fort Worth Stockyards, and Aubrey, TX. Rodeo Regrets is the fourth title in the series with two more to release in November and April.
Here's the backcover copy:
NATALIE WENTWORTH'S PAST IS ABOUT TO CATCH UP WITH HER

Natalie once dreamed of finding true love. Then Lane Gray broke her heart. After running wild to fill the emptiness inside her, she heads back to her hometown to heal. But when she sees the cowboy she once loved so much, she finds him hard to resist.

Lane Gray is a changed man. The handsome cowboy wants Natalie's forgiveness-and more. Natalie has made plenty of mistakes in her life, but so has Lane. Could falling for each other again be the worst one yet? Or the path to redemption?
What inspired the rodeo series?
Several years ago, my husband and I took our son to the Arkansas State Fair. I saw a cowboy to the bone wearing his Wranglers, cowboy hat and boots holding hands with a city girl dressed in a pin-striped business suit and suede boots. I wondered how they met and what they had in common.
My dad was a rodeo announcer at our small town arena when I was a teenager and I worked in the concession stand. So I had a bit of rodeo experience and the lifestyle always fascinated me.
My husband was born in Texas and his dad had a ranch in a small town near San Antonio until he passed away. So we'd made lots of trips to Texas.  There are rodeos in Arkansas, but there are a lot more in Texas.
I set the series in the Fort Worth Stockyards because there's lots of historical significance: first indoor arena, first bull-riding competition, and the Chisolm trail. On top of all that, there's an indoor rodeo every Friday and Saturday night, so my characters wouldn't have to travel the circuit and could be involved in their churches.
I didn't know that about your dad!
Do you have plans for more rodeo books?
I'm on the edge of turning in a proposal for three more rodeo books. But I still get rejections, so it's not a done deal.
I'm praying they get accepted, Shannon.

What are you working on right now?
Once I turn in the proposal, I've had this French guy in my head for about 8 years. I'll finally have time to complete his story. It's a longer length book and I don't have any publishers interested in it. But if I don't finish it, it will drive me nuts.
I've seen snippets of this French guy, so I can't wait till you finish the story!

Which authors do you enjoy reading?
Denise Hunter is my new favorite. I want to be her when I grow up.
Denise is a wonderful, contemporary romance author, isn't she?

Who has most influenced your writing?
My critique partners and ACFW got me to publishable level, so I'd say they were my biggest influence. My critters just happen to be Brenda Anderson and Lorna Seilstad.
What's on your reading list right now? (Assuming you have time to read.)
This sounds weird. It's totally not my genre and I'm an adult—but I've been reading the Chronicles of Narnia since the first new movie released in 2005. I'd never read the books as a kid, so I felt like I was missing something.
It's taken me so long because I've read contemporary romance in between. But I finally finished all seven Narnia books a few weeks ago. But I can't remember what happened in the first two books that have never been made into movies, so I started over and am re-reading The Magician's Nephew. I plan to re-read The Horse and His Boy too.
I read them as an adult, too. Now my youngest, he devoured the series as a preteen.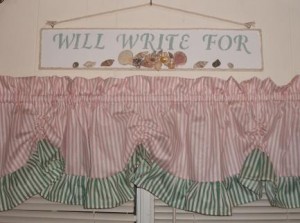 When you're not writing, what do you enjoy doing?
I'm very crafty. Since I don't have a deadline now, I've made several memory boards as gifts for people. And I've been making pictures and signs with seashells for my office. I made a sign that says, Will Write For. . . Underneath the words, I glued a pile of seashells in place. I love seashells and my office has a beach theme. I thought it was a cute take on Will Work for Peanuts since people tend to think writers make piles of money. Trust me—we don't.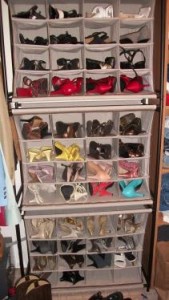 Anyone who knows you knows you have an affinity for shoes. How many pairs do you own? Do you have a favorite pair?
I have forty-eight pairs of heels and twelve casual. I have organizer that hold 12 for 16 pairs each. I try to stay at the sixty limit. And when I wear a pair out, I try to replace that color. I've been on the lookout for close-toed purple heels for about three years because I have a lot of purple in my winter wardrobe. I have black and gray that suffice, but that's just boring to me.
I used to reward myself with shoes: new contract = new shoes, met me deadline = new shoes, book released = new shoes. I started running out of places to put them and I couldn't possibly wear them all. So I downsized and donated all the ones I really didn't wear to the Rotary Club for girls who couldn't afford to go to prom.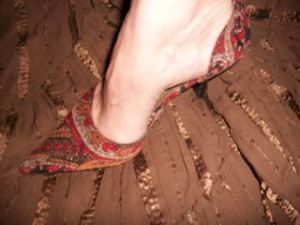 I had my entire collection – heels and casual down to forty-eight pair total. But then a lady at church started having foot problems and couldn't wear her heels anymore. She gave me a dozen pair.
My all time favorite is my red and brown suede paisley pair. I usually buy cheep – $15 and under. Preferably way under. But I paid $30 for these because I really love them.
Now the question everyone waits for: milk chocolate, dark chocolate, white chocolate, or no chocolate?
Milk is my favorite. But I love white too. I don't see a purpose for dark. Why eat chocolate if it's not sweet?
I so agree, Shannon! But dark chocolate along with something sweet, like strawberries, is very good!
Thanks for visiting today! Sending hugs your way!
Bio:
Central Arkansas author, Shannon Taylor Vannatter is a stay-at-home mom/pastor's wife. Vannatter has won the 2011 Inspirational Readers Choice Award in the short contemporary category, The 18th Annual Heartsong Awards 3rd Favorite New Author and #1 Contemporary Award.
Getting in touch with Shannon … 
You can purchase Shannon's books at …