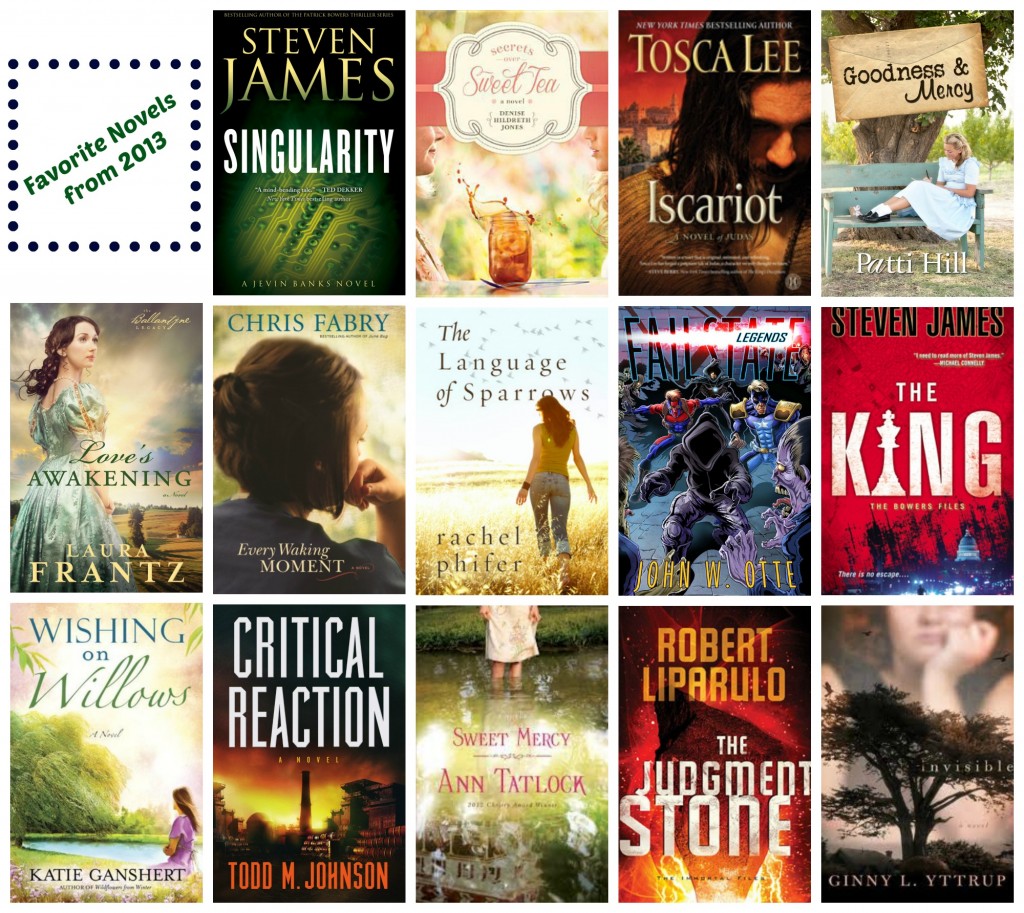 According to my Goodreads records, I completed 104 novels in 2013. That's down quite a bit from my 2012 total of 126, due mostly to the fact that I was more selective in 2013. I've decided time is too valuable to waste on a book that doesn't interest me, so chances are my 2014 totals will be smaller yet.
But, of the books I did read in 2013, more ended up on my Favorites list–again, because I was more selective. The novels pictured above (and listed below) are all ones I'd recommend–there's something for all ages and tastes.
What were your favorite reads from 2013?
Favorites from 2013 List (in no particular order):