Now that football season is officially over, and since the entire country seems to be in a deep freeze, I can't think of anything better to do than pick up a book. February's options are eclectic, and that's just the way I like it.
There are too many to talk about today, so you'll have to stop in next Tuesday to get Part 2. This week I'm spotlighting two debuts and a friend, and next week you'll find books by veteran authors. Should be a fun month of reading!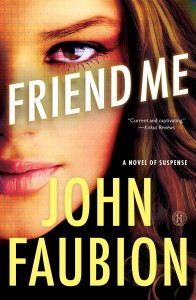 FRIEND ME by John Faubion (Howard Books) – Love the unique concept of this debut novel from John Faubion!
Scott and Rachel's marriage is failing. Neither feels loved or respected, so they both secretly go online to find what they're missing. What they don't realize is that they're both talking to the same brilliant—and insane—woman. When their digital indiscretions start having real-world consequences, is it too late to save their marriage and their lives?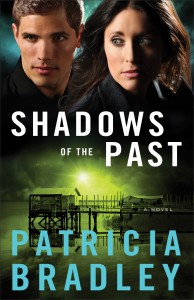 SHADOWS OF THE PAST, Logan Point series #1, by debut author, Patricia Bradley (Revell)
Psychology professor and criminal profiler Taylor Martin prides herself on being able to solve any crime, except the one she wants most desperately to solve–the disappearance of her father twenty years ago. When she finally has a lead on his whereabouts, Taylor returns home to Logan Point, Mississippi, to investigate. But as she is stalking the truth about the past, someone is stalking her.

Nick Sinclair pens mystery novels for a living, but the biggest mystery to him is how he can ever get over the death of his wife–a tragedy he believes he could have prevented. With his estranged brother the only family he has left, Nick sets out to find him. But when he crosses paths with Taylor, all he seems to find is trouble.

Join the chase as this determined duo search the murky shadows of the past for the keys to unlocking the present and moving into a future they never imagined.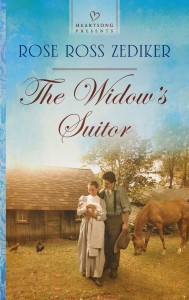 THE WIDOW'S SUITOR by Rose Ross Zediker (Heartsong Presents) – What would a February reading list be without some romance? I'm very excited for friend and fellow Inkspirational Messages author, Rose Ross Zediker, as she releases another book! Congratulations, Rose!
The young widow is just trying to make a life on the prairie for herself and her newborn son. When handsome newcomer Luke Dow shows up at her cabin door, she soon relies on the man's help with her homestead.and dares to dream of the future.

Luke came to the small South Dakota town to build a hotel and make his fortune. But he never expected to care for anyone, let alone the beautiful Cora and her baby boy. When Cora's land claim is challenged by a neighbor, Luke will do all he can to protect her and her home-and claim her heart.
Do any of the books above intrigue you? What's on your February reading list?