I've gotta admit, I'm at a loss trying to think up a blog post for today … so since it's not even a week since Valentine's Day and since I talked about music this past Tuesday and since snow is still two-feet deep in Minnesota with a forecast of four to eight more inches falling today, I thought you'd enjoy this summer photo from Rice Park in St. Paul, Minnesota.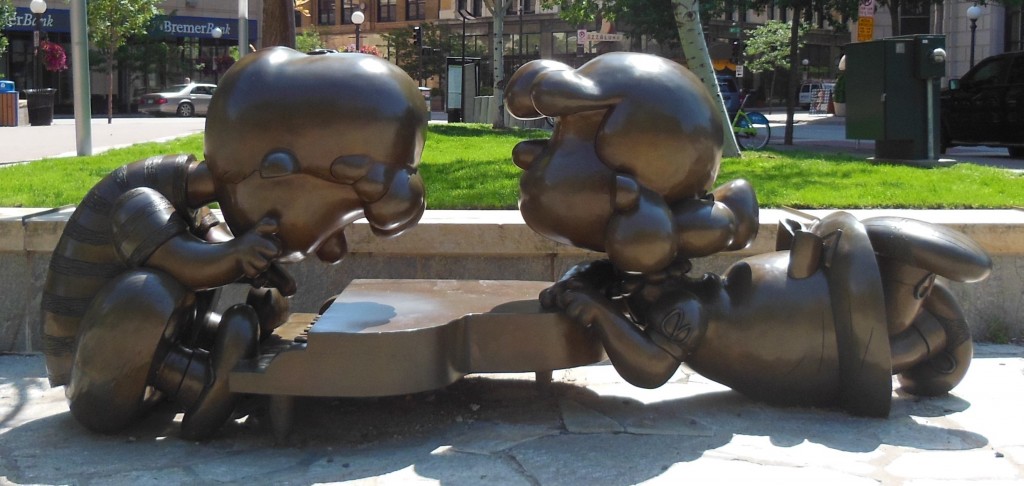 If you ever get a moment, cruise on over to Rice Park. There are several bronze Peanuts statues to see. It's worth the trip. Oh, and while you're down there, you may as well stop in at Mickey's Diner for a good old-fashioned burger and malt.
Now, I'm going to grab a book, some hot cocoa, and a blanket, turn on the fireplace, and hunker down in the recliner till the snow stops.
Stay warm!