Unlike March, April is a busy month for new releases I can't wait to read. Don't know when I'll find the time, but I'll manage somehow. 🙂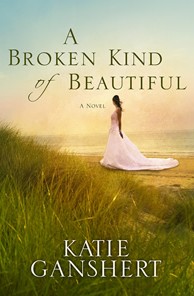 A BROKEN KIND OF BEAUTIFUL by Katie Ganshert (WaterBrook Press)
Attempting to revive her career, Ivy heads to Greenbrier, South Carolina, to model wedding dresses. Her future rests with mysterious photographer Davis Knight, who gave up his New York studio to work maintenance at a local church. His decision calls into question everything Ivy has ever wanted. Could there be another meaning to the word "beauty"?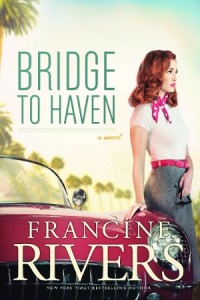 BRIDGE TO HAVEN by Francine Rivers (Tyndale House)
To those who matter in 1950s Hollywood, Lena Scott is the hottest rising star to hit the silver screen since Marilyn Monroe. Few know her real name is Abra. Even fewer know the price she's paid to finally feel like she's somebody. To Pastor Ezekiel Freeman, Abra will always be the little girl who stole his heart the night he found her, a wailing newborn abandoned under a bridge on the outskirts of Haven, a sleepy little town in Northern California. Zeke and his son, Joshua-Abra's closest friend-watch her grow into an exotic beauty. But Zeke knows the circumstances surrounding her birth etched scars deep in her heart, scars that leave her vulnerable to a fast-talking bad boy who proclaims his love and lures her to Tinseltown. Hollywood feels like a million miles from Haven, and naive Abra quickly learns what's expected of an ambitious girl with stars in her eyes. But fame comes at a devastating price. She has burned every bridge to get exactly what she thought she wanted. Now, all she wants is a way back home.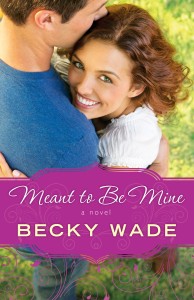 MEANT TO BE MINE (A Porter Family Novel, Book #2) by Becky Wade (Bethany House)
Ty Porter has always been irresistible to Celia Park. All through high school–irresistible. When their paths cross again after college–still irresistible. This time, though, Ty feels exactly the same way about Celia. Their whirlwind romance deposits them at a street-corner Las Vegas wedding chapel.
The next morning they wake to a marriage certificate and a dose of cold reality. Celia's ready to be Ty's wife, but Ty's not ready to be anybody's husband. As a professional bull rider, he lives on the road and can't bring himself to settle down.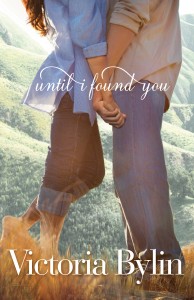 UNTIL I FOUND YOU by Victoria Bylin (Bethany House)
Kate Darby has grown from an orphaned girl into a high-powered advertising executive living in Los Angeles; Leona Darby, her grandmother, is the only family she has. When Leona suffers a debilitating stroke, Kate has no choice but to return to Meadows, the rural California mountain town of her youth, where she meets Nick Sheridan. A freelance writer for the newspaper Leona owns, Nick is also a former womanizer who has found God and made a pledge: no dating for one year. The camaraderie between Kate and Nick is easy from the get-go, and Kate's presence soon challenges Nick's vow. As comfortable as life becomes in Meadows, Kate still has responsibilities in LA. And then there is God. Nick is committed to his faith while Kate struggles to believe that God exists.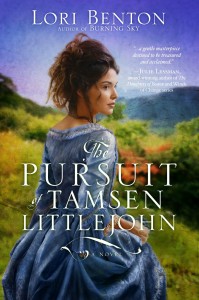 THE PURSUIT OF TAMSEN LITTLEJOHN by Lori Benton (WaterBrook Press)
To flee a brutal stepfather and unwanted marriage, Tamsen Littlejohn enlists backwoodsman Jesse Bird to help her escape over the mountains. But trouble pursues in the form of scorned suitor Ambrose Kincaid—and uncertainty awaits in a settlement divided by unrest. Is it possible her growing attraction to Jesse could prove the greatest risk of all?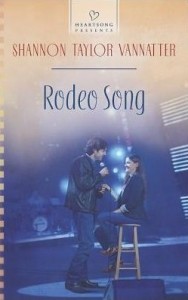 RODEO SONG by Shannon Taylor Vannatter (Heartsong Presents)
Jenna Wentworth Found the Man of Her Dreams
But when silken-voiced Garrett Steele set out for stardom, he left Jenna—and his cowboy past—far behind. A chance encounter at one of his concerts propels him back into Jenna's life. But, once burned by love, Jenna must guard her heart against the captivating singer.
Once upon a time, Garrett vowed he'd be a success, no matter what. But that path shattered his soul. His reunion with Jenna makes him long for things he once took for granted. Now he must show her that he's found what he was looking for all along…right here in his hometown.