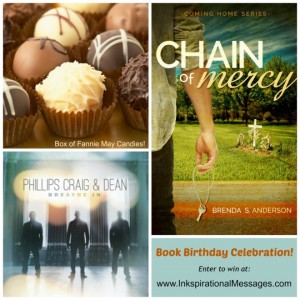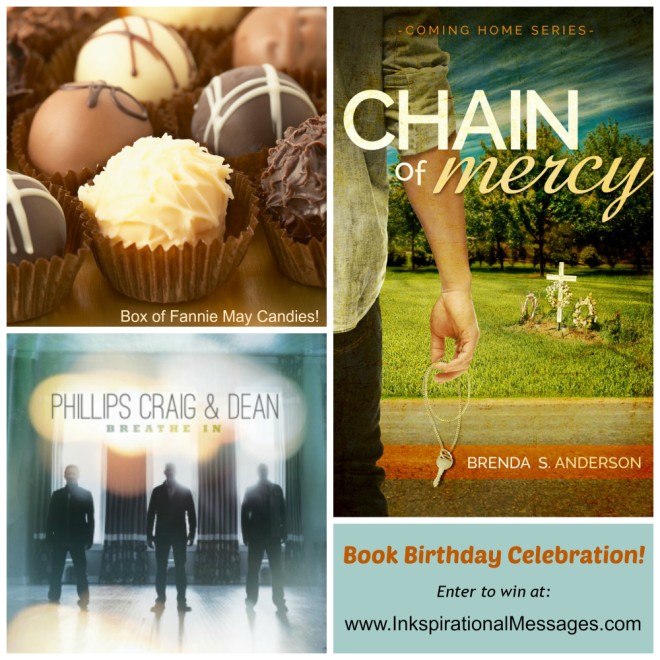 I'm excited to be celebrating with my blog family these next two weeks!
https://inkspirationalmessages.com/celebrate-with-us/
Once again, we're having music and chocolate and books, plus Fig Newtons (my heroine's favorite treat).
And we're having a giveaway with, of course, a book, chocolate, and music! This time, I'm giving away an autographed copy of Chain of Mercy, a small box of Fannie May chocolates (my favorite!) and Phillips, Craig, & Dean's Breathe In CD (which has Chain of Mercy playlist song, Tell Your Heart to Beat Again.)
So, stop on by Inkspirational Messages to tell us what your favorite cookie is. Mine is Mrs. Fields milk-chocolate chip. Yum!