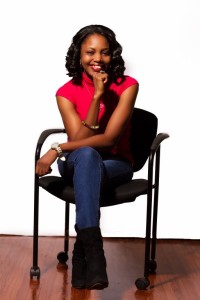 I'm very excited to welcome debut author, Miranda A. Uyeh, to my blog today! she's stopped to chat about her novel and a few other fun things. Please welcome, Miranda!
Hi Miranda! Thanks for visiting today. Can you tell us a little about yourself?
Gladly! Aside from being a writer, I'm a blogger, a judge for the INSPY Book Awards, a book/entertainment reviewer of Christian works, a professional blurb constructor, and an assistant lecturer at a college.
Wow. You have a lot on your plate, including your debut release! How exciting! Could you tell us about your journey to publication?
Indeed, it is so exciting!  My journey to publication is quite a long one. But to cut it short, I knew I was going to be a writer by the time I was thirteen after I'd read a book by Norma Jean Lutz. I forgot about the book after a while and delved into mainstream. But God was faithful in reminding me of who I am, and what I was called to do. I grew in my faith, and my desire to serve God burned brighter every day. I wrote all about it in a post, Why I Believe In Christian Fiction.
I'm curious, what inspired your debut novel TO DIE ONCE? (Beautiful cover, by the way)
Nothing in particular. Being an avid reader and viewer of movies, I guess they came together to form a story in my head, one that God blessed with a wonderful theme of grace.
What are you working on right now?
I'm working on book #2 of the Child of Grace Series, To Lie Once, the sequel to book #1, To Die Once.
I like the theme you having going there!
Which authors do you enjoy reading? Have any influenced your writing?
My favorites include Francine Rivers, Karen Kingsbury, MaryLu Tyndall, and Julie Lessman. And yes, they've all influenced my writing.
Those are some excellent authors! What's on your reading list right now?
I have a couple of books on my desk which include To Be Called A Friend by Patricia Stuart, Until that Distant Day by Joanne Stengl.
When you're not writing, what do you enjoy doing?
I really like to kick back and relax, read a book that I'm not obliged to post a review of, watch a good movie … basically, do those little things that make me happy and relaxed.
Sounds exactly like what I enjoy doing. You say you enjoy a good movie? What are some of your favorites?
Yes, I do! There are quite a few. But one I'd love to mention is Fireproof.
Loved that movie and others by the Kendricks!
Now, the most important question: milk chocolate, dark chocolate, white chocolate, or no chocolate?
I agree with you—it's quite an important question! Dark chocolate, please!
Thank you so much for hosting me today!
You're very welcome, Miranda! Thank you for stopping by!
About Miranda~
Miranda A. Uyeh is an assistant lecturer at a local college in Makurdi City, Nigeria, where she teaches two geology courses. Her love for books goes as far back as when her father placed Disney's Rapunzel in her hands—her very first storybook! By the time she was thirteen she knew she was going to be a writer. You can find Miranda on her blog where she shares her love for books, entertainment and Christian spirituality with her readers. Miranda holds a B.Tech (Hons) in Applied Geology from ATBU, Nigeria. To Die Once is her debut novel, #1 of the Child of Grace book series.
About TO DIE ONCE~
Two men, one woman, a rosebush … … a terrible past, an uncertain future
     Jennifer, a woman unexpectedly trapped in a path of love and passion against everything she believes. Rodrigo, a man set to get what he wants at the cost of what matters most. Stefano, a man with a past, a story to tell and passion to offer. Chidi, a friend in need, a friend indeed. Or not?
     From a culture where good girls follow the norm and live as they've been told, Jennifer is no different from any other girl until by happenstance, she meets and falls in love with Rodrigo, a man who's handsome, rich and foreign. Different. She has no idea who he is or what he does, and is swept into a world of romance and passion. It is not long before she discovers a shocking truth that shakes both her world and his.
     Then he is gone.
     Stefano shows up at a time when Jennifer has made up her mind about the rules of life. He thinks she's beautiful and is in love with her. In a bid to convince her to give him a chance in her life, old memories once buried are brought to life. And the events that follow don't leave anyone unaffected by the truth of the past that was left unsettled.
     Meanwhile, Jennifer with her friend Chidi, find themselves on a self-discovery journey that has one of them raising questions.
     Some just have to ask, where is God in all this?
Get in touch with Miranda~