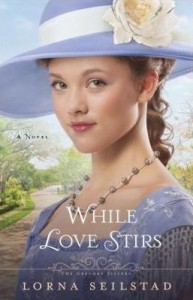 I'm so excited! My friend and critique partner, Lorna Seilstad, has another book out: While Love Stirs, the second novel in her Gregory Sisters series. And this one is extra-special fun because it's based in Minnesota in the early 20th century. Lorna took me to places I hadn't ever heard of and then she brought me down familiar streets that have barely aged. And, of course, Lorna continues with her trade-mark, laugh-out-loud humor.
So, if you're looking for a great spring read (since spring isn't wanting to arrive!), pick up While Love Stirs by Lorna Seilstad!
About While Love Stirs:
Take one lovely young woman.
Add two ambitious young men.
Stir . . . and stand back.
As a graduate of Fannie Farmer's School of Cookery, Charlotte Gregory is thrilled to have the opportunity to travel, lecture, and give cooking demonstrations on the very latest kitchen revolution–the gas stove. And she certainly doesn't mind that the gas company has hired the kindhearted Lewis Mathis to entertain at her lectures.
Lewis encourages Charlotte's work, especially her crusade to introduce fresh, appetizing, nutritious food to those convalescing in hospitals. But young Dr. Joel Brooks is not convinced any changes should be made–especially by this outspoken young woman.
When Charlotte and Joel are coerced into planning a fund-raising gala for the hospital, with this combustible pair explode?
Follow the second Gregory sister as she looks for true love and makes her way in a rapidly changing world in this breezy, lighthearted love triangle that will keep you guessing.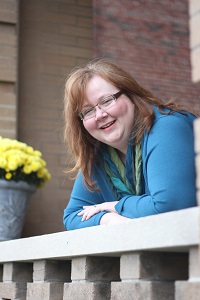 About Lorna:
Lorna Seilstad has called Iowa home her whole life. She received her B.S. in education from Lubbock Christian University. After her first child was born, she stopped teaching and became a professional wiper. "I wiped noses, tears, skinned knees, baby's bottoms, and countertops every day. But at naptime, I wrote." Today, she writes historical fiction with a generous dash of humor.
Where to reach Lorna:
Where to purchase While Love Stirs: