Good morning!
It's been a crazy-busy past two weeks, what with attending my daughter's senior recital (she was fabulous!), then her final college choir concert (very evocative), and then her college graduation (sniff) on Saturday–it seems she just went off to college a year ago! Insert in the middle of that, celebrating the birth of Chain of Mercy. But no complaints–those are all wonderful busy events!
I'm also celebrating this morning as I've just received my 10th review on Amazon! It's so exciting knowing that people are enjoying Chain of Mercy!
Adding to that busyness, I've been traveling around the blogosphere this past week, so if you have a moment, I'd love it if you'd stop by these sites:
ACFW Blog – The Upside of Rejection. (https://www.acfw.com/blog/the-upside-of-rejection/) I write about finding the positives in rejection. Yes, they are there, you just have to look sometimes.
Barn Door Book Loft – the lovely ladies at the Barn Door threw some fun questions my way in an interview (https://www.barndoorbookloft.net/2014/05/the-barn-door-welcomes-brenda-s-anderson.html)
and they spotlighted Chain of Mercy (https://www.barndoorbookloft.net/2014/05/chain-of-mercy-by-brenda-s-anderson.html)!
I'll see you here tomorrow with my May Novel Anticipation list. There are a bunch of good ones! On Thursday, I  have some Mother's Day book recommendations, then on Friday, I'm blogging at Inkspirational Messages sharing spine poetry.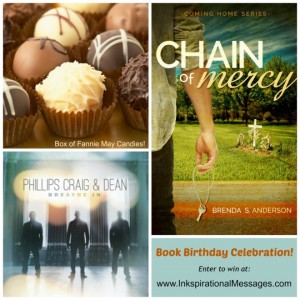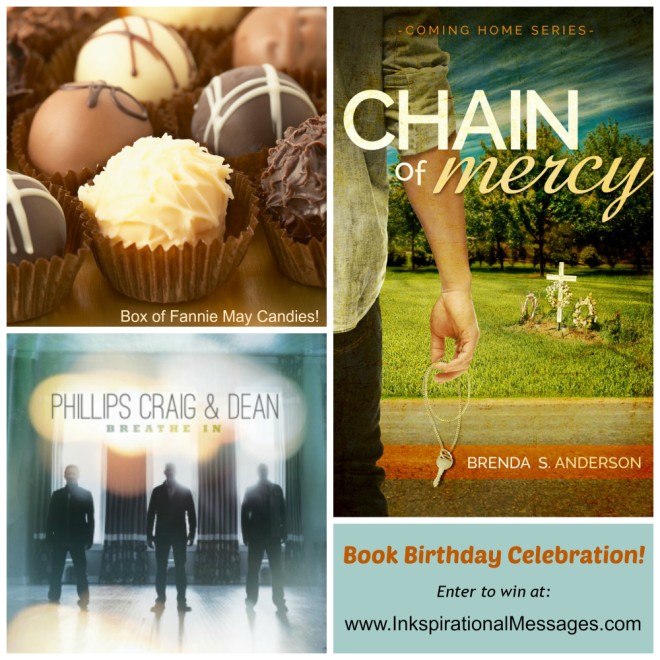 And, don't forget, the giveaway at Inkspirational Messages goes through this week, so you've still got time to win a book * chocolate * music prize!