Did you realize that Mother's Day is this coming Sunday? Raise your hand if you haven't purchased something for you mom yet. Yeah, I thought so. Then this blog post is for you. Your shopping list is below. All you have to do is click on the book covers and then make your purchase! Easy peasy. 🙂
Now, for my recommendations:
For that supermom in your life, I highly recommend Sharon Hinck's Becky Miller series. This (2) book series even has fun new repackaging!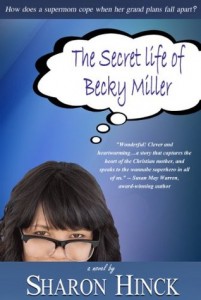 THE SECRET LIFE OF BECKY MILLER
Sharon Hinck
(Hinck Ink 2014)
Faster than a speeding minivan, able to leap piles of laundry in a single bound, it's a bird, it's a plane, it's . . . Supermom!
Becky Miller is a young mom who wants to do Big Things for God. Her vivid daydreams help her cope with the pressure to do it all. But how does a supermom react when her grand plans start to fall apart?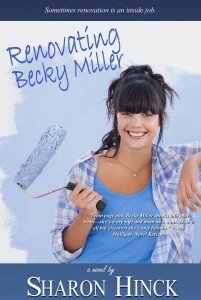 RENOVATING BECKY MILLER
Sharon Hinck
(Hinck Ink 2014)
When Becky and her family purchase a rundown farmhouse, she pictures a slower, simpler lifestyle in the pastoral countryside. Of course, it doesn't quite work out like she imagined . . .
For the mom who's a whiz in the kitchen, she would love Lorna Seilstad's latest release!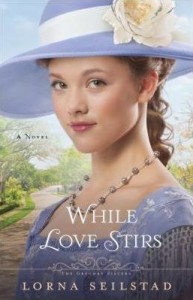 WHILE LOVE STIRS
Lorna Seilstad
(Revell 2014)
As a graduate of Fannie Farmer's School of Cookery, Charlotte Gregory is thrilled to have the opportunity to travel, lecture, and give cooking demonstrations on the very latest kitchen revolution–the gas stove. And she certainly doesn't mind that the gas company has hired the kindhearted Lewis Mathis to entertain at her lectures.
Lewis encourages Charlotte's work, especially her crusade to introduce fresh, appetizing, nutritious food to those convalescing in hospitals. But young hospital superintendent Dr. Joel Brooks is not convinced any changes should be made–especially by this outspoken young woman.
For the mom who loves a good romance, try these latest releases from Inkspirational Messages friends: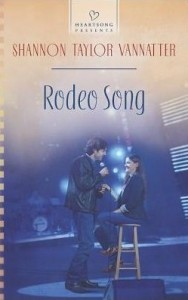 RODEO SONG
Shannon Taylor Vannatter
(Heartsong Presents)
When silken-voiced Garrett Steele set out for stardom, he left Jenna-and his cowboy past-far behind. A chance encounter at one of his concerts propels him back into Jenna's life. But, once burned by love, Jenna must guard her heart against the captivating singer.
Once upon a time, Garrett vowed he'd be a success, no matter what. But that path shattered his soul. His reunion with Jenna makes him long for things he once took for granted. Now he must show her that he's found what he was looking for all along.right here in his hometown.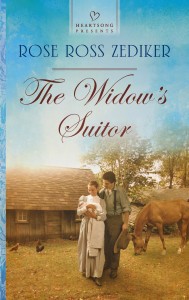 THE WIDOW'S SUITOR
Rose Ross Zediker
(Heartsong Presents 2014)
The young widow is just trying to make a life on the prairie for herself and her newborn son. When handsome newcomer Luke Dow shows up at her cabin door, she soon relies on the man's help with her homestead.and dares to dream of the future.
Luke came to the small South Dakota town to build a hotel and make his fortune. But he never expected to care for anyone, let alone the beautiful Cora and her baby boy. When Cora's land claim is challenged by a neighbor, Luke will do all he can to protect her and her home-and claim her heart.
For the mom who loves dancing, she'll thoroughly enjoy Julie Klassen's latest!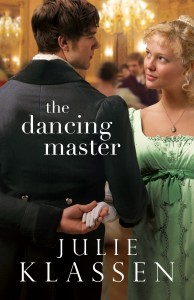 THE DANCING MASTER
Julie Klassen
(Bethany House 2013)
Leaving London, dancing master Alec Valcourt moves his mother and sister to remote Devonshire—but is stunned to discover that dancing is prohibited! He finds an unlikely ally in Miss Julia Midwinter, but her questions about his past are becoming harder to evade. Together, can they bring new life to this quiet village—and heal long-kept-secret scars?
And finally, for the mom who's looking for a grittier read, I naturally recommend my book, Chain of Mercy!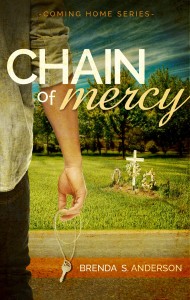 CHAIN OF MERCY
Brenda S. Anderson
(Winslet Press 2014)
They forgave him for the accident that killed their son, but he will never forgive himself.
Manhattan businessman Richard Brooks was at the top of the world, drunk with success, wealth, and women. Until one disastrous evening, when his world came crashing down.
Richard flees to Minneapolis where he repairs ancient boilers instead of solving corporate problems, and he's determined to live the solitary life he now deserves.
But Executive Sheila Peterson has other plans for the handsome custodian. Richard appears to be the perfect match for the no-strings-attached romance she's after, but she soon discovers that he's hiding more than the designer suits in his closet.
(Full disclosure: all the recommendations above are written by friends, so I'm giving them shameless shout-outs, as friends should do! 🙂 )