The Writing Process Blog Tour has traveled to my blog today. Special thanks goes to Heidi McCahan for nominating me for this tour. You met Heidi on my blog last week, but I'll refresh your memory here. After that I'll talk about my writing process, and then I'm going to point the tour in a new direction, toward three writers whose books you won't want to miss! The tour stops at their sites on Monday, May 26.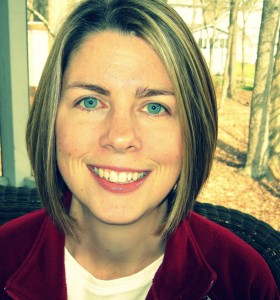 Heidi McCahan
A Pacific Northwest girl at heart, Heidi was blessed to spend her formative years in Alaska. Her unique upbringing, coupled with Alaska's breathtaking scenery, fueled her active imagination and loosely inspired her debut novel, Unraveled.
Heidi graduated with a Bachelor's degree in Sports Medicine from Whitworth University in Spokane, Washington and a Master's Degree in Athletic Training from the University of Tennessee at Chattanooga. After a brief career as a Certified Athletic Trainer, Heidi married her husband, Steve. They live in North Carolina with their three active little boys.
When Heidi isn't stepping on Legos, chauffeuring the boys around suburbia or watching one of their many sporting events, she loves to read and write heartwarming romance.
Heidi's stop on the blog tour: https://heidimccahan.com/2014/05/11/my-writing-process-blog-tour/
Website: https://heidimccahan.com/
Facebook author page: https://www.facebook.com/heidimccahan
Twitter: https://twitter.com/HeidiMcCahan
Pinterest: https://www.pinterest.com/HeidiMcCahan/
Brenda's Writing Process:
1. Current writing project: Right now I'm editing my next release, Pieces of Granite, which is a prequel to Chain of Mercy. It's about a couple who discovers that their baby has Down syndrome.
2. How my work differs from others in the same genre: I write contemporary inspirational fiction and would say that my work tends to be grittier than the average Christian fiction novel. No, I don't go beyond the bedroom door, and I don't use curse words–not that kind of gritty. But I try very hard to create authentic characters that the real world can identify with. My characters are usually broken and lead messy lives. We can all relate to that, can't we?
3. Why do I write what I do? I've always been drawn to stories about the tough side of life, because God's light is so clear there, his redemptive work is more evident. That's what I enjoy reading and writing.
4. How does my writing process work? I'm a pantser (seat-of-the-pants writer), which means I don't plot my stories out before writing them. Sure, I have a vague idea of where the stories are going to, but that often changes as the story progresses. God often nudges me and tells me to veer left when I really want to head right. Not knowing how the story will unfold makes the writing process so much fun!
The tour rolls on: May 26th
Please stop by and visit three fellow authors from Inkspirational Messages:
Rose Ross Zediker
Rose Ross Zediker writes contemporary and historical inspirational romances for Harlequin's Heartsong Presents line of books.
Rose works full time at the University of South Dakota and writes during the evening or weekends.
Besides writing inspirational romance novels, Rose has many publishing credits in the Christian children's genre. She is a member of the American Christian Fiction Writers and Romance Writer's of America.
Website: https://roserosszediker.blogspot.com/
Twitter: @SDAuthor
Facebook: https://www.facebook.com/roserosszedikerauthor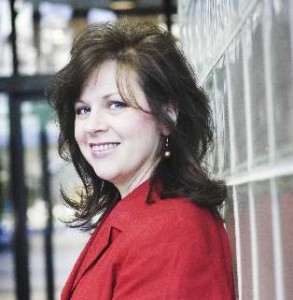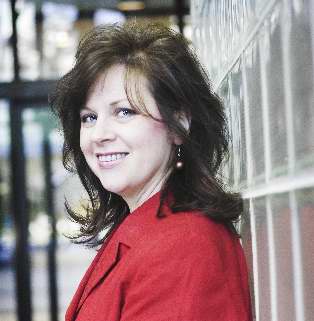 Shannon Taylor Vannatter
Shannon Taylor Vannatter is a stay-at-home mom/pastor's wife/inspirational romance writer. When not writing, she runs circles in the care and feeding of her husband, their nine-year-old son, and their church congregation. Home is a central Arkansas zoo with two charcoal gray cats, a chocolate lab, and three dachshunds in weenie dog heaven. If given the chance to clean house or write, she'd rather write. Her goal is to hire Alice from the Brady Bunch.
The 18th Annual Heartsong Awards named Vannatter #3 Favorite New Author, White Roses #1 Favorite Contemporary, and White Doves #8 Favorite Contemporary.
Website: https://shannonvannatter.com/
Twitter: @stvauthor
Facebook: https://www.facebook.com/shannontaylorvannatter
Pinterest: https://www.pinterest.com/stvannatter/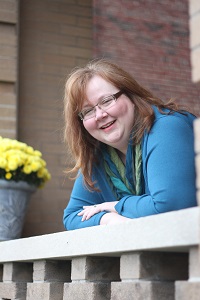 Lorna Seilstad
Lorna Seilstad has called Iowa home her whole life. She received her B.S. in education from Lubbock Christian University. After her first child was born, she stopped teaching and became a professional wiper. "I wiped noses, tears, skinned knees, baby's bottoms, and countertops every day. But at naptime, I wrote." Today, she writes historical fiction with a generous dash of humor.
Website: https://lornaseilstad.com/
Twitter: @LornaSeilstad
Facebook: https://www.facebook.com/pages/Lorna-Seilstads-Fan-Page/
Pinterest: https://www.pinterest.com/lornaseilstad/
Thank you for visiting my blog today! I hope you'll continue to follow the tour!