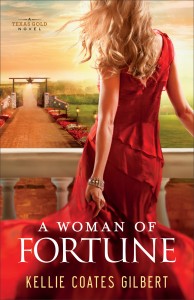 A WOMAN OF FORTUNE
(Texas Gold #1)
by Kellie Coates Gilbert
(Revell)
Texas socialite Claire Massey is living the dream–designer clothes, luxury cars, stunning homes. But everything comes crashing down when her charming cattle broker husband is arrested for fraud. Suddenly she finds herself facing attorneys, a media frenzy, and a trail of broken hearts. Betrayed and humiliated, Claire must face incredible odds to save her family–and discover a life worth living.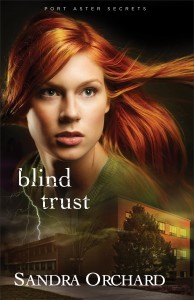 BLIND TRUST
(Port Aster Secrets #2)
by Sandra Orchard
(Revell)
Kate Adams had no idea she was carrying counterfeit money, and she can't believe that it came from her sweet neighbor. Or that it lands her in the middle of another one of Detective Tom Parker's investigations. Determined to prove her neighbor's innocence, Kate stumbles into a pit of intrigue that is far deeper than a two-bit counterfeit operation–and strikes too close to home for comfort. As family secrets come to light, her world–and her budding romance with Tom–begin to crumble. To Kate, it's clear that she won't be safe until she uncovers all of Port Aster's secrets. But is it too late for her and Tom?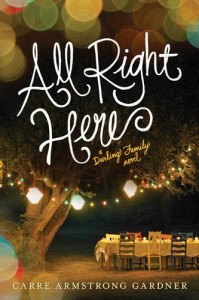 ALL RIGHT HERE
(The Darlings #1)
by Carre Armstrong Gardner
(Tyndale House)
Ivy Darling can't have children—and her husband's resentment is forcing them apart. Then the couple becomes accidental foster parents to three abandoned neighbor kids. When Nick refuses to accept them as his own, Ivy questions staying in her emotionally barren marriage. Will Nick have a change of heart before it's too late?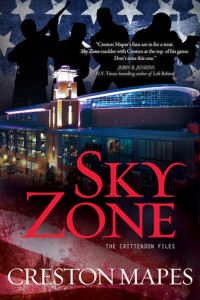 SKY ZONE
(The Crittendon Files #3)
by Creston Mapes
(David C. Cook)
When Jack Crittendon can't find work as a reporter, he takes a part-time gig at an arena. Working a rally for a presidential candidate should be a mindless night on the job. But when Homeland Security picks up intelligence about a potential terrorist attack, will Jack be able to save thousands of innocent lives?