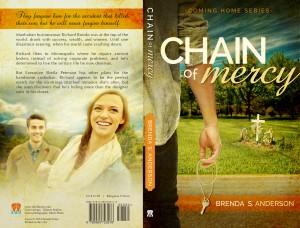 Yes, you now have more opportunities to win CHAIN OF MERCY!
Author Lena Nelson Dooley welcomed me to her blog today and asked some fun new questions. The deadline to enter is July 4, 2014.
https://lenanelsondooley.blogspot.com/2014/06/chain-of-mercy-brenda-s-anderson-one.html
And on Goodreads, I'm having a three book giveaway! So hop on over to Goodreads, add Chain of Mercy to your to-read list, and enter to win one autographed copy.