It's an exciting time at my publishing house, Winslet Press, as three debut authors' books have released this month and a fourth is set to release the first part of July! As you see below, it's a diverse selection–there's a book for every taste. And don't you LOVE the covers?
So, if you're looking for a good summer read, or if you're looking for something new, give these books a try: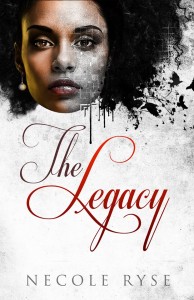 THE LEGACY (The Birthright Series book 1)
by Necole Ryse
Nineteen-year-old Raevyn Jones has never worn a designer gown. She's never had access to unlimited champagne or chauffeured limo rides.
But when she is dropped in the midst of the Black Ivy League—against her will—she has to pretend that everything is normal, as if she belongs.
When her new friends start to question her sketchy past and her shaky legacy at Benjamin Wallace Fitzgerald University, Raevyn realizes she will have to rely on her street smarts more than ever before.
Raevyn starts to receive cryptic text messages and emails from an anonymous sender and she soon discovers that not only does someone want her to leave B.W.Fitz–someone also wants to end her life.
Amazon | Barnes & Noble | Books A Million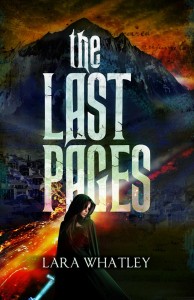 THE LAST PAGES (Chapters in Time book 1)
by Lara Whatley
When Kale meets Leon, who insists that she must join him for her safety or die, she embarks on a journey that changes her life forever.
Kale led a simple life with her mother in a small 18th century town. That changed when a runaway, Leon, forced her into joining him. Soldiers want Leon for treason. Now they want Kale too. She thinks it's because she is with Leon, but he knows better.
Leon and Kale journey across untamed lands in the quest to prove he is innocent. There they find out the truth about their pasts; a truth that should not have seen the light. It is truth, which may send the nearby kingdoms into war. They must try to keep each other alive, stop war from ravaging the land, and undo the mistakes they have made before it is too late.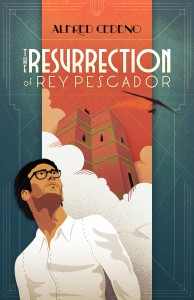 THE RESURRECTION OF REY PESCADOR
by Alfred Cedeno
His meteoric rise and fall are legendary, but Rey Pescador's greatest adventure remained a mystery.
Until now.
When David Rosario finally confronts his absurd past, he composes a series of tall tales and love letters that both chronicle Rey Pescador's tenure as the world's most famous man and finally confess his love to the mysterious Rebecca.
David's one-sided feud with Rey, his cousin and best friend, humorously catapults this adventure across continents and worlds.
It shatters genres in its wake.
Believing that even post-modern life is filled with mythical elements and that common robot fights contain deep significance, Rey Pescador seeks an artistic escape from an undying, scientific world. In the process, he becomes America's most beloved anachronism.
From his first public invocation of the muse to his spontaneous bout with an imposing heavy-weight in Madison Square Garden, his performances transcend reality. In the wake of an unexpected decline in popularity, Rey s manager promises fame beyond his imagination.