July brings a long list of new releases in the Christian market, but three stand out to me. Two are written by authors that I regularly read (DiAnn Mills and Sally John) and a third I've yet to read (Shannon Ethridge).
What are you looking forward to reading this July?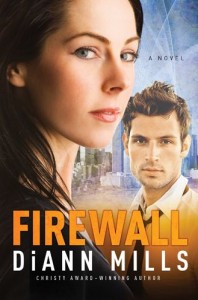 FIREWALL
(FBI: Houston Series #1)
by DiAnn Mills
Tyndale
After a whirlwind romance, Taryn Young is preparing to board a plane at Houston International Airport, bound for a dream honeymoon, when a bomb decimates the terminal. Injured but still alive, she awakens to discover her husband is missing and they're both considered prime suspects in the attack. Further, the FBI is convinced her husband isn't who he appears to be.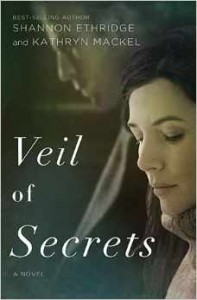 VEIL OF SECRETS
by Shannon Ethridge and Kathryn Mackel
Thomas Nelson
Will and Melanie Connors seem like the perfect couple—but their marriage is withering from a lack of intimacy. As Melanie struggles to sort through her past, she sees her 16-year-old making the same mistakes she did. Can Melanie find the voice to guide her daughter—and possibly find the joy that God intended for her marriage?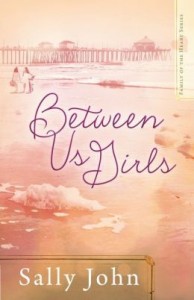 BETWEEN US GIRLS
(Family of the Heart Series #1)
by Sally John
Harvest House
Welcome to Casa de Vida–eleven quaint bungalows located three blocks from the Pacific Ocean in tiny Seaside Village, California. Owner Liv McAlister never advertises vacancies beyond a small hand-lettered sign out front, preferring to trust that God will send the right tenant at just the right time. And He always does.
Meet Jasmyn Albright–she's had more than her share of bad breaks lately, beginning with the tornado that demolished her farmhouse. Emotionally fragile and feeling utterly alone, Jasmyn heads west, hoping to outrun her heartbreak. And she doesn't stop until she notices a small sign that reads "Vacancy." Before she's quite aware of how it all happened, Jasmyn finds herself the newest tenant at Casa de Vida. She hardly dares to hope that her fortunes might be about to change…but of course when God is at work, anything can happen, and new beginnings are one of His specialties.
Sometimes among strangers, family happens. And sometimes, when we least expect it, romance is a welcome guest.