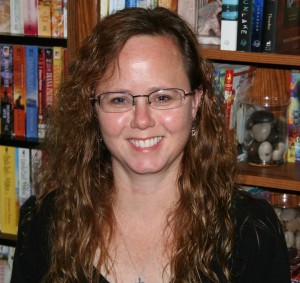 When I put out the call for influencers this past spring, one of the responders was author Kym McNabney. I'd seen her name before through ACFW, but didn't know her. Since then I've learned she loves stories and loves to write, just like I do, but what impresses me most is where she spends her volunteer time: as a coordinator for a pen pal prison and jail ministry. I'm in awe of people who see others through God's eyes, who can treat the broken with love, and show what it really means to be Jesus' hands and feet.
Kym graciously took time to tell me about this important ministry and her writing career, and I'm excited to share it with you!
Kym, when did you first become involved in the prison and jail ministry?
Wanting to do something from home, I started writing to my first pen pal back in 2004. After a few months, I added a couple more. In 2006 I visited Angola State Penitentiary, in Louisiana, where I stayed on the grounds for eight days. Upon doing cell visits, I was asked to find several of the inmates a pen pal, and added a few more to my list. Today I'm still writing several of the inmates I first started corresponding with back in early 2005.
Wow! How can others get involved with this ministry?
There are many ways to get involved in the prisons and jails, from doing Bible studies, to onetime serves during the holidays, to writing to those behind bars. I'm often told what I do is a wonderful thing, but what they don't understand is the blessings I receive by serving far out way the blessings I'm providing. All the glory goes to God.
If you have the gift of mentoring, counseling, and love to write, you may want to consider writing to the least of these. Sadly, there is over a two-year wait for inmates to be connected to volunteers. You can contact Christian Pen Pals direct, https://christian-penpals.com/.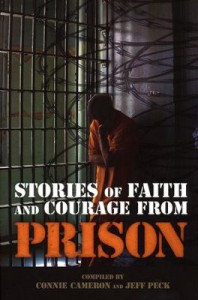 I understand you have stories published in STORIES OF FAITH AND COURAGE FROM PRISON (by Connie Cameron and Jeff Peck). How did that come about?
I'm the Coordinator for the adult pen pal program through my church, Willow Creek. We go through Christian Pen Pals to connect our volunteers with inmates. The woman who heads up CPP knows I'm a writer and gave my information to one of the authors of the devotional. Connie Cameron contacted me and asked if I was interested in contributing a story. One story turned into two, and by the time we were finished I had submitted thirteen stories under several pen names.
That's awesome! Congratulations!
When did you first discover you wanted to write?
For a long time I was interested in drawing. In my teens, I thought about illustrating children's books. One day I had an idea. Why not write the book as well. After all, how hard could it be? Several years passed, marriage and kids, and soon I was thinking once again of my childhood dream. I didn't know anything about writing a story. It was then I decided to enroll in Institute for Children's Literature. While enrolled in the at-home course, I had an article published for the first time in a boy's Christian magazine, about owning a pet rat. Yep, that right. Owning a pet rat. After submitting a variety of short stories to no avail, I decided what I really wanted to do was write novels. After reading Stephen King's book, On Writing, clueless I took a chance and dove in. In-between writing fiction, I wrote articles for Willow Creek Community Church's Compassion and Justice blog. Several of the stories were on the prison and jail ministry.
What's it like having your work published for the first time?
It's surreal. Though I had an article published in a small press magazine years ago, this is a bigger scale. I felt honored to have just one story published in a book, but to have thirteen is just amazing. My name may not be on the cover, but that's not what's important. What matters is having the chance to share what God is doing, and the purpose he has for me in this amazing ministry.
What are you working on now?
I'm currently finishing the final edits of my novel, tentatively titled, NAYA AND THE COWBOY. I will always be open to writing about what God is doing behind bars, whether in non-fiction or fiction.
Thank you, Kym, for sharing this ministry with me and my readers. I'm so impressed with how you are being Jesus to so many who have been forgotten. Bless you!
~~~~
About Kym
I'm an aspiring Contemporary Romance writer. A wife, mother of four, and an animal lover. I'm the treasurer for the ACFW Chicago Northwest Chapter. I've been fostering Collies for Collie Rescue of Greater IL since 2005. I'm the Adult Pen Pal Coordinator for Willow Creek Community Church, as well as involved in other areas of the prison and jail ministry. I love to write, read, listen to music, and watch movies. But in ALL things I do, I do for the glory of God.
Where to find Kym
Facebook | Twitter | Blog | Pinterest
Purchase Stories of Faith and Courage From Prison
Amazon | Barnes & Noble | CBD | BAM