September brings a treasure chest full of new books to read! With four of my favorite authors releasing new books, I might just have to cozy up in my recliner and hang a Do Not Disturb sign around my neck for the next week.
What books are you looking forward to reading?
LOVE'S FORTUNE
(The Ballantyne Legacy #3)
by Laura Frantz
Revell
Sheltered since birth at her Kentucky home, Rowena Ballantyne has heard only whispered rumors of her grandfather Silas's vast fortune and grand manor in Pennsylvania. When her father receives a rare letter summoning him to New Hope, Rowena makes the journey with him and quickly finds herself in a whole new world–filled with family members she's never met, dances she's never learned, and a new side to the father she thought she knew. As she struggles to fit in during their extended stay, she finds a friend in James Sackett, the most valued steamship pilot of the Ballantynes' shipping line. Even with his help, Rowena feels she may never be comfortable in high society. Will she go her own way . . . to her peril?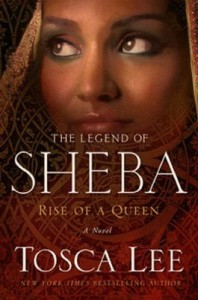 THE LEGEND OF SHEBA: RISE OF A QUEEN
by Tosca Lee
Howard Books
In the tenth century BCE, on the eve of her father's death, the new Queen of Sheba, Makeda, has inherited the throne and all his riches. Makeda's realm stretches west across the Red Sea into land wealthy in gold, frankincense, and spices. But growing tension with Egypt threatens her trade routes by way of the Red Sea. The queen has heard tales of Solomon for some time. Concerned about alliance with Egypt, Makeda decides to travel north to cement her own alliance with Israel's king. As she and Solomon spend days testing one another, Solomon becomes tortured by his love for her. He submits to love her and is willing to give her anything she asks of him-as a king or as a man.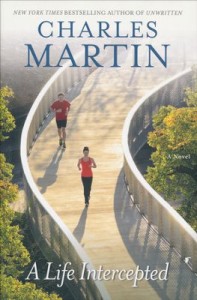 A LIFE INTERCEPTED
by Charles Martin
Center Street
Twelve years ago Matthew "the Rocket" Rising had it all. Married to his high school sweetheart and one of the winningest quarterbacks in the history of college football, he was the number one NFL draft pick. But on the night of the draft, he plummeted from the pinnacle of esteem. Falsely accused of a heinous crime with irrefutable evidence, it seemed in an instant all was lost–his reputation, his career, his freedom, and most devastatingly, the love of his life.

Having served his sentence and never played a down of professional football, Matthew leaves prison with one goal–to find his wife, Audrey, whom no one has seen since the trial. He returns to an unwelcoming reception from his Gardi, Georgia, hometown to learn that Audrey has taken shelter from the media with the nuns at a Catholic school. There she has discovered a young man with the talent to achieve the football career Matthew should have had. All he needs is the right coach. Although helping the boy means Matthew violates the conditions of his release and–if discovered–reincarceration for life, he'll take the chance with hope of winning back Audrey's love.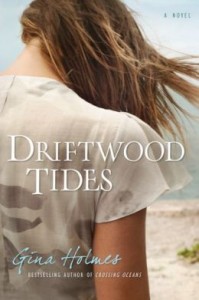 DRIFTWOOD TIDES
by Gina Holmes
Tyndale House
When Holton lost his wife, Adele, in a freak accident, he shut himself off from the world, living a life of seclusion, making drifwood sculptures and drowning his pain in gin. Until twenty-three-year-old Libby knocks on his door, asking for a job and claiming to be a friend of his late wife. When he discovers Libby is actually his late wife's illegitimate daughter, given up for adoption without his knowledge, his life is turned upside down as he struggles to accept that the wife he'd given saint status to was not the woman he thought he knew.

Together Holton and Libby form an unlikely bond as the two struggle to learn the identity of Libby's father, the truth about Adele, themselves, and each other.