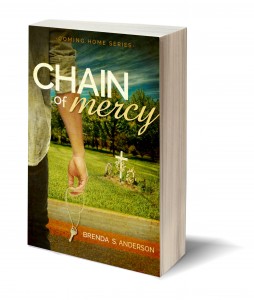 It's hard to believe that yesterday was Chain of Mercy's six-month birthday. In a way it seems as if it just released yesterday, but then it feels like it's been out for forever.
For the most part, it's been a good six months. I've received tremendous encouragement from readers and writers alike. I've heard from people who've experienced similar situations to my characters, and not only said I got it right, but that my characters' journeys helped them in their faith walk. That's what this is all about, right?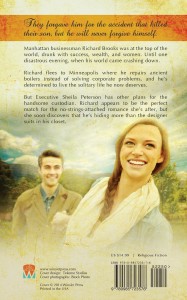 One of the biggest compliments I received came after my book launch in May. This reader asked if I'd been to the pier I describe in the third scene. I told him "no", that I used Google Earth and other web searches to get the feel for the place. This reader was surprised as he grew up by that pier and said I described the area perfectly. How cool is that?!
And, of course, there's been the down sides. Marketing–never fun for us introverted types. Sales have been very bland, probably due in part to that marketing problem. 😉
And then, there's the issue with my struggling publisher.
The important thing to remember through all of this is that God is in Control. Whatever successes I may have, be they worldly or God-defined successes, to God be the glory. And even in failures, God will be glorified.
I'm grateful to you, my readers and friends, who have prayed, encouraged, and supported me on this journey. I am immensely blessed!
---
How you can help …
~~~
To sign up for my e-newsletter, go >here< then look to the right sidebar. See that little
green button

that says "Sign Up"? Just fill in your email above that, then click the

green button

and voilà! Easy peasy! And I promise I won't inundate your email with junk!
~~~
Spread the word!