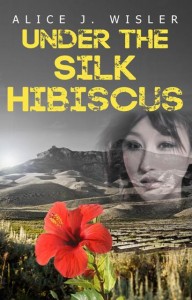 UNDER THE SILK HIBISCUS
by Alice J. Wisler
Lighthouse Publishing of the Carolinas
Alice Wisler is one of those gifted authors who could write about Amish Zombies on Mars and make it a page-turning, emotive story. I LOVED her Still Life in Shadows novel, and I never pick up bonnet books. Under the Silk Hibiscus takes the reader back to World War II, an era I seldom choose to read about, but I know it will be excellent because she's a fabulous storyteller.
*Be sure to stop by a week from today, November 11, for an interview with Alice Wisler and an opportunity to win a Kindle version of Under the Silk Hibiscus.
During World War Two Nathan and his family are sent to Heart Mountain, an internment camp in Wyoming for Japanese-Americans. Nathan's one desire is to protect the family's gold pocket watch, a family heirloom brought over from Japan. He fails; the watch is stolen. Struggling to make sense of his life in a bleak camp as the only responsible man of the household, Nathan discovers truths about his family, God, and the girl he loves.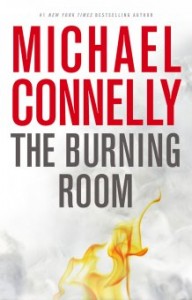 THE BURNING ROOM
(Harry Bosch)
by Michael Connelly
Little, Brown and Company
I've been a Michael Connelly fan for years, loving both his Harry Bosch and Mickey Haller characters. While these books are not Christian, Connelly has never derided nor stereotyped the Christian community as many general market authors do. His books do have some coarse language and, at times, beyond-the-bedroom scenes for those of you who choose cleaner reads. But if you're looking for great characters and page-turning story, then pick up a Michael Connelly novel.
In the LAPD's Open-Unsolved Unit, not many murder victims die almost a decade after the crime. So when a man succumbs to complications from being shot by a stray bullet nine years earlier, Bosch catches a case in which the body is still fresh, but all other evidence is virtually nonexistent.

Now Bosch and rookie Detective Lucia Soto, are tasked with solving what turns out to be a highly charged, politically sensitive case. Beginning with the bullet that's been lodged for years in the victim's spine, they must pull new leads from years-old information, which soon reveal that this shooting may have been anything but random.