January's a big month for new releases, so I'm breaking the post into two parts. Today, I get to brag on a few friends whose books just released. I'd love it (they'd love it too!) if you'd give their books a try.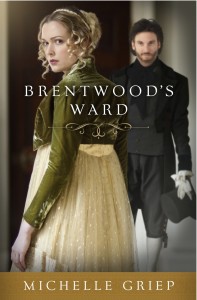 BRENTWOOD'S WARD
by Michelle Griep
Shiloh Run Press
(Michelle will be my guest this coming Tuesday the 13th. She has a fabulous character interview with her protagonist Nicholas Brentwood, PLUS a book giveaway! You won't want to miss it!)
Place an unpolished lawman named Nicholas Brentwood as guardian over a spoiled, pompous beauty named Emily Payne and what do you get? More trouble than Brentwood bargains for. She is determined to find a husband this season. He just wants the large fee her father will pay him to help his ailing sister. After a series of dire mishaps, both their desires are thwarted, but each discovers that no matter what, God is in charge.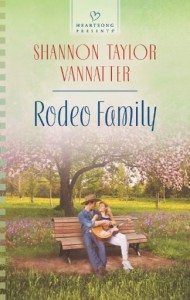 RODEO FAMILY
by Shannon Taylor Vannatter
TORI EATON IS READY TO START OVER

She's beginning a new chapter in Aubrey, Texas, away from her abusive ex-boyfriend. As she picks up the pieces of her broken life, Tori's surprised at the helping hand the church's new song director, Brant McConnell, offers her, and at the warm emotions he inspires.

Brant is drawn to Tori. And as their friendship grows, so do his feelings for her. But Tori is still hounded by her past, and the walls she's built around her heart are high. Can he convince the wounded beauty that he's exactly the kind of man she needs—and deserves?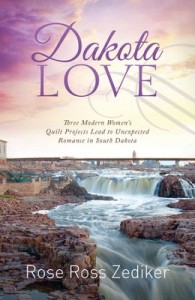 DAKOTA LOVE
by Rose Ross Zediker
Modern South Dakota individuals use quilting to bring them joy and comfort, but suddenly quilting is leading them to romances they didn't even know they wanted.

Caroline and Rodney have each been loaded with many worries, but a tattered quilt could bring them together to share their burdens.

Sarah and Mark embrace their independence until a quilting class throws them together and reveals their need for companionship.

Lil is outgoing where Walt is private, but as they use quilting for physical therapy, an old secret could be revealed that will expose just how different they really are.
Remember to come back next Tuesday, January 13, for the interview with Brentwood's Ward hero, Nicholas Brentwood. And then on Thursday, January 15, I'm sharing additional January releases that I'm excited about.