Today's list is my usual hodge-podge of books. Two are written by poetic wordsmiths (Christa Parrish and Lisa Samson), another is the third novel in a romantic suspense series (Southern Crimes) I'm hooked on, and the final books are written by new-to-me authors. It's exciting to have such a diverse to-read pile to dig into!
What's on your to-read list this month?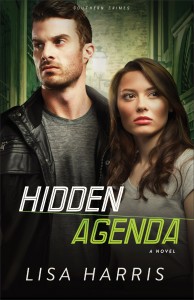 HIDDEN AGENDA
(Southern Crimes #3)
by Lisa Harris
Revell
Michael Hunt is alive–and on the run. Presumed dead by friends and family, the undercover assignment he's been working for the past eight months has just been blown. With a hit out on his life and corruption inside the Atlanta police department, Michael finds himself hunted by both the cartel and the law. His only hope is the daughter of the man who wants him dead.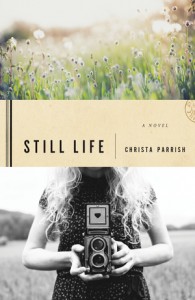 STILL LIFE
by Christa Parrish
Thomas Nelson
A tragic plane crash. One woman who lost her husband. Another who gave up her seat for him. Adah spent her first twenty-five years with her family as part of a fringe religious sect. Her only contact with the outside world was through customers at their farm store. Then she met Julian, a photojournalist who'd come to document their lifestyle. They eloped mere days later and Adah was thrust into a completely new life as a wife, city-dweller, and an individual allowed to make her own decisions. But she has no idea who she is.

On her twenty-sixth birthday, Julian plans to fly home from an assignment to give her her first-ever birthday present. He's thrilled when Katherine Cramer gives up her seat so he can make the flight. But the plane crashes and everyone on board is killed, including Julian.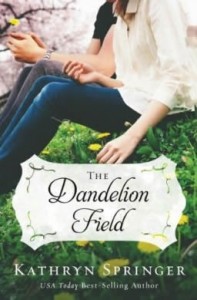 THE DANDELION FIELD
by Kathryn Springer
Zondervan
Nothing has ever come easy for single mom Genevieve Lightly. Over the years, she's managed to pay the bills waitressing, and she is deeply devoted to her daughter, Raine. Gin has been satisfied moving from city to city, never putting down roots or making commitments. But when engine trouble temporarily strands them in the small town of Banister Falls, Wisconsin, Gin promises her daughter they will stay put until Raine graduates from high school in the spring.

Dan Moretti couldn't imagine a life without Evie, but she married his best friend. After Max died while fighting a huge blaze, Dan has looked out for Evie and her son, Cody. Evie has always made it clear she thinks of him only as a friend, but Dan has secretly held out hope that her feelings would change. When a small town scandal erupts, Dan is caught in the middle and his loyalty put to the test when he realizes his feelings are the ones that are changing. He's falling for a beautiful, unconventional waitress named Gin.

As Cody and Raine move closer to making decisions that will affect the rest of their lives, Dan makes a decision, too. But can he convince a woman who doesn't believe in happy endings to take a chance on a new beginning . . . with him?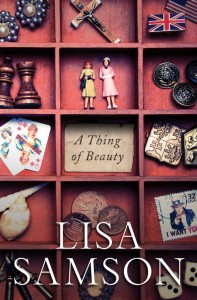 A THING OF BEAUTY
by Lisa Samson
Thomas Nelson
Former child star Fiona Hume left the biz a decade ago, after she left rehab. She retreated to Baltimore and bought an old mansion downtown with dreams of restoring it into a masterpiece-maybe creating an artist's studio for herself. And living an artist's life. That was the plan.Ten years later, Fiona's huge house is filled with junk purchased at thrift stores, yard sales, or picked up from the side of the road. Each piece was destined for a project, but all she's got so far is a piece of twine with some antique buttons threaded down its length. Her money has almost run out. She will soon lose her house and will be forced back into acting.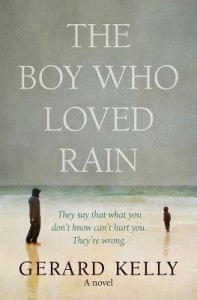 THE BOY WHO LOVED RAIN
by Gerard Kelly
Lion Fiction
Londoners admire Pastor David Dryden for emphasizing the importance of the Christian family. But all is not well in his own household. He and his wife have been ignoring their son Colom's erratic behavior. When a school friend commits suicide, they find a commitment to die in Colom's room. Can David restore his broken family?