My list is short this month, but it's a quality list including (2) of my favorite veteran authors and (2) rising stars. What's on your February to-read list?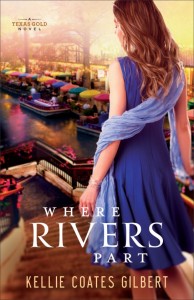 WHERE RIVERS PART
Texas Gold Series #2
by Kellie Coates Gilbert
Revell
Following in her estranged father's footsteps, Dr. Juliet Ryan has devoted her scientific acumen to corporate America, providing safe drinking water for millions–and affording her plenty of perks along the way. Then, without warning, a fast-moving disaster sweeps Juliet into a whirlpool of corporate scandal and puts lives at risk. As she scrambles to find answers, Juliet must face her deepest wounds and join forces with her father to expose a far-reaching conspiracy. Underneath it all, she struggles to forgive those who betrayed her trust–not least of all her own father.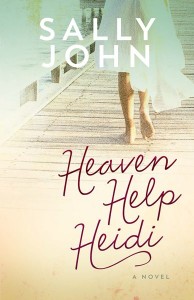 HEAVEN HELP HEIDI
Family of the Heart Series #2
by Sally John
Harvest House Publishers
Welcome to the Casa de Vida—eleven quaint bungalows located three blocks from the Pacific Ocean in tiny Seaside Village, California. Owner Liv McAlister never advertises vacancies beyond a small hand-lettered sign out front, preferring to trust that God will send the right tenant at just the right time. And He always does.

Heidi Hathaway's life has been turned upside down. After an accident leaves her injured, unable to work, and incapable of negotiating the stairs in her multilevel oceanfront condo, she leases her home and moves into a cozy little cottage in the charming garden complex where her friend Piper lives. There she finds so much more than a place to rest and recover.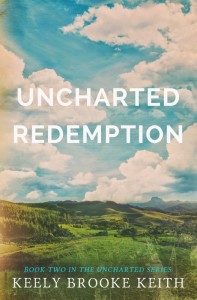 UNCHARTED REDEMPTION
Uncharted Series #2
By Keely Brooke Keith
Edenbrooke Press
Levi Colburn, resentful of his father, haunted by his mother's tragic death, and pained by his love for the unattainable Mandy Foster, breaks from the Land's tradition and begins to build a life of his own. When rebels tear through the village of Good Springs, Levi vows to deliver justice and restore the woman he loves. As tradition stands in the way of redemption and threats from the outside world begin to appear, Levi must learn his greatest battles cannot be fought with his fists. Romantic, suspenseful, and filled with adventure, Uncharted Redemption weaves dramatic new layers into life in the Land.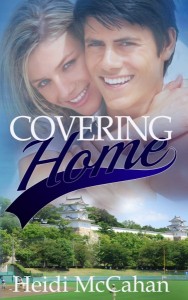 COVERING HOME
by Heidi McCahan
Snug Corner Cove Press
On assignment in Japan, television personality turned sportscaster Britt Bowen is determined to land an interview with the most reclusive pitcher in baseball and prove she can succeed in a demanding profession. A relationship with a self-absorbed professional athlete is the last thing Britt needs.

Shunning all media attention, former All-Star pitcher Caleb Scott is focused on rebuilding his career in Japan, far from his past and the horrible tragedy that nearly ruined him. Then he meets Britt, who is everything he vowed to avoid.

But it doesn't take long before Caleb is battling his attraction toward Britt. While she works to uncover his secrets, she can't deny she's drawn to his wounded soul. At a crossroads, Caleb must decide if he can break free from his past mistakes and give love another chance. And Britt must choose between advancing her career … or falling in love.