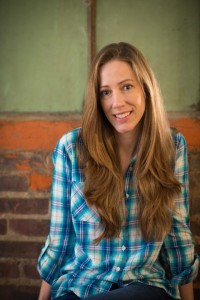 *** Multiple Book Giveaway ***
See contest rules below
I had the pleasure of *meeting* Keely Brooke Keith last summer when our debut publishing journeys happened down the same path. They've veered apart a bit, but never too far. Like me, Keely's working on releasing a series, and her second book, Uncharted Redemption, officially released last Thursday. I read her debut, The Land Uncharted, and was completely entranced by the story which had a very unique concept. Then book #3 in the Uncharted series, Uncharted Inheritance, is due to release in May of 2015. I'm looking forward to reading book two and three!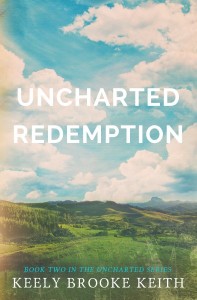 To pique your interest, here's the story description for Uncharted Redemption (Edenbrooke Press):
Levi Colburn, resentful of his father, haunted by his mother's tragic death, and pained by his love for the unattainable Mandy Foster, breaks from the Land's tradition and begins to build a life of his own. When rebels tear through the village of Good Springs, Levi vows to deliver justice and restore the woman he loves. As tradition stands in the way of redemption and threats from the outside world begin to appear, Levi must learn his greatest battles cannot be fought with his fists. Romantic, suspenseful, and filled with adventure, Uncharted Redemption weaves dramatic new layers into life in the Land.
With the release of Uncharted Redemption, Keely has graciously answered a few questions. I just you'll love meeting her!
Hi Keely, so glad you could visit today! Can you tell my readers a little about yourself?
I'm a writer, bass guitar player, wife and homeschool mom, but I'm foremost a child of the King. Yep, a Jesus freak. This life is but a vapor and then we are gone. God has met me in the darkest of circumstances and I'm convinced I will see Him face to face when my time is up. In all that I do, I live to hear Him say, "Well done."
Amen to that!
Congratulations, Keely, on your new release! How exciting! Can you tell us about Uncharted Redemption? What inspired this book?
Uncharted Redemption is the second book is the Uncharted series. Beyond the blurb, this story is about healing–both from wounds inflicted on us and wounds we have inflicted on ourselves. Even from the earliest beta readers, I've had many women tell me they were in tears because of how this story resonated with them. That is why I dedicated the book to every girl who has ever felt ruined, because let's face it: that's all of us.
Could you tell us about your journey to publication?
The Uncharted series begins with The Land Uncharted, so that is the book that paved the way for Uncharted Redemption. When I decided to try to get The Land Uncharted published, I received immediate response from agents and a lot of great feedback. I was repeatedly advised that The Land Uncharted was an independent press project due to the difficulty in marketing such a unique genre blend, so I submitted to a few small presses and immediately had offers. This book's small press history is a novel unto itself, but suffice it to say The Land Uncharted was released by Edenbrooke Press in October 2014. Uncharted Redemption was released in February and the third book, Uncharted Inheritance, is scheduled for release in May.

The Land Uncharted is currently under consideration for sub rights, which is so exciting.

Though I love the momentum the Uncharted series has received through the indie press market, I'm currently writing a stand-alone historical romance, which is intended for a broader market. The journey to publication is a continual process for a career writer.
Good for you for spreading your authorial wings. 🙂 It's fun to write in multiple genres!
When you're not writing, what do you enjoy doing?
I'm a working musician. I live in the Nashville area and have played bass guitar and toured with bands since I was a teenager. In the past few years, I've mostly played on worship teams and with Christian artists. My husband is a singer/songwriter and we tour a lot, so we're a homeschool family. Homeschooling started as a necessity, but I love it–we all do. So to answer your question, when I'm not writing, I am playing music or rehearsing or traveling and I'm teaching homeschool lessons in between it all.
Sounds like a very busy life!
And the most important question: milk chocolate, dark chocolate, white chocolate, or no chocolate?
I love all chocolate, but I adore milk chocolate with a sensational eye-rolling passion. Unfortunately, I'm allergic to casein, a protein found in milk. Some days I crave milk chocolate so much I consider taking a tiny bite, but it's not worth the swollen throat and wheezing. It's an ironic passion/allergy combination that is truly novel character worthy. Perhaps I will work it into a book some day.
Yes, I think you could easily turn that into a novel. 🙂
Thanks again, Keely, for chatting with us today! I wish you all the best with your new release!
About Keely~
Keely is a bass guitarist and lives on a hilltop south of Nashville. When she isn't writing stories or playing bass, Keely enjoys dancing, having coffee with friends, and sifting through vintage books at antique stores.
Where to reach Keely~
Twitter | Facebook | Goodreads | Instagram | Pinterest
Purchase Links~
Reader Sites~
Goodreads | Shelfari | FictFact | LibraryThing
---
Keely has graciously offered to give away ebook copies of both The Land Uncharted and Uncharted Redemption to three lucky winners! To enter, in the comments below, tell why you'd love to read Keely's Uncharted series.
This contest ends Sunday, March 8, 2015 at 11:59 pm CST. I will post the winner on Monday, March 9, 2015. Winner will be chosen via Random.org.