*** BOOK GIVEAWAY ***
See contest rules below
~*~*~
I'm thrilled to welcome guest blogger Shannon Taylor Vannatter to my blog today! Shannon and I go back quite a few years, having met when we were assigned to the same critique group with author Lorna Seilstad. Back then we were all unpublished, and now a both Shannon and Lorna are multi-published.
I love giving shout-outs for my friends when their books release, and Shannon's RODEO FAMILY recently hit the markets, so I had to invite Shannon to my blog.
Here's the back cover blurb for Rodeo Family:
TORI EATON IS READY TO START OVER
She's beginning a new chapter in Aubrey, Texas, away from her abusive ex-boyfriend. As she picks up the pieces of her broken life, Tori's surprised at the helping hand the church's new song director, Brant McConnell, offers her, and at the warm emotions he inspires.
Brant is drawn to Tori. And as their friendship grows, so do his feelings for her. But Tori is still hounded by her past, and the walls she's built around her heart are high. Can he convince the wounded beauty that he's exactly the kind of man she needs—and deserves?
Intrigued? I knew you would be! And to pique your interest even more, Shannon sat down and *talked* with Tori and Brant, the heroine and hero from Rodeo Family, so now I'll turn the page over to Shannon, Tori, and Brant.
Tori, what's the most romantic thing Brant ever did for you?
He brought me a Filet-O-Fish, fries, and a shake.

I told him that my dad used to beat my mom and as soon as she was up to it, she'd always take me to McDonald's to cheer me up. After that, he brought me my favorite comfort food any time I was upset.
What's the most romantic present Brant ever got you?
A Bible. He bought it for me right after I turned my life over to Jesus.
What is the most caring thing Brant ever did for you?
He risked his life to protect my daughter and me from my abusive ex-boyfriend.
What simple gesture does Brant do that melts you every time?
He loves my daughter as if she were his own.
And now let's turn the conversation over to Brant. Brant, what's the most romantic thing Tori ever did for you?
She trusted me. Tori hasn't met very many trustworthy men in her life and it took her a while to let her guard down. Seeing the trust growing in her eyes when she looks at me turns me into a puddle of butter.
Do y'all have a favorite romantic restaurant?
It's not really a romantic setting, but the first restaurant we shared a meal at was Moms on Main in Aubrey where we both live. Tori had gotten baptized that morning and she was worried about her wet hair, but I only saw the new creature she'd become after she accepted Christ.
Do y'all have a favorite song?
The Old Rugged Cross. It was the first hymn Tori played on the piano for me when I was trying to convince her to fill the position as our church pianist.
If y'all end up married, where will you go on you honeymoon?
If I can convince Tori to marry me, I'll take her to Cancun. She's had such a difficult year, she deserves a getaway.
Thank you, Shannon, for introducing us to Tori and Brant, and now I know my readers are all going to want to rush out and purchase Rodeo Family, so here are the links: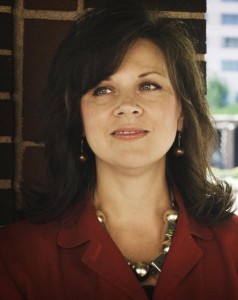 About Shannon Taylor Vannatter~
Central Arkansas author, Shannon Taylor Vannatter is a stay-at-home mom/pastor's wife. She lives in a town with a population of around 100, if you count a few cows, and she once climbed a mountain wearing gold wedge-heeled sandals which became known as her hiking boots. Vannatter won the Inspirational Readers Choice Award in the short contemporary category, The 18th Annual Heartsong Awards 3rd Favorite New Author and #1 Contemporary Award.
She has ten published titles and is contracted for five more. Her books are available at christianbook.com, barnesandnoble.com, amazon.com, harlequin.com, and barbourbooks.com. Learn more about Shannon and her books at https://shannonvannatter.com and check out her real life romance blog at https://shannonvannatter.com/blog/.
Connect with Shannon~
Website | Inkslinker Blog | Facebook | Goodreads | Pinterest | Twitter
---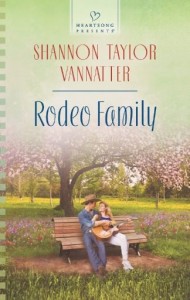 >>>Book Giveaway<<<
Shannon has graciously offered to give away one copy of Rodeo Family! To enter, leave a question for Tori or Brant in the comments.
This contest ends Sunday, March 29, 2015 at 11:59 pm CST. I will post the winner on Monday, March 30, 2015. Winner will be chosen via Random.org.