***Book Giveaway***
See contest rules below
---
I *met* Heidi McCahan about a year ago when our debut novels were about to come out via the same publisher. Now Heidi's sophomore release, Covering Home, has hit the shelves, and I couldn't be more excited for her. I haven't read it yet, but it's on my read-very-soon list.
Here's the back cover blurb for Covering Home:
On assignment in Japan, television personality turned sportscaster Britt Bowen is determined to land an interview with the most reclusive pitcher in baseball and prove she can succeed in a demanding profession. A relationship with a self-absorbed professional athlete is the last thing Britt needs.
Shunning all media attention, former All-Star pitcher Caleb Scott is focused on rebuilding his career in Japan, far from his past and the horrible tragedy that nearly ruined him. Then he meets Britt, who is everything he vowed to avoid.
But it doesn't take long before Caleb is battling his attraction toward Britt. While she works to uncover his secrets, she can't deny she's drawn to his wounded soul. At a crossroads, Caleb must decide if he can break free from his past mistakes and give love another chance. And Britt must choose between advancing her career … or falling in love.
Both Heidi and I share the love of baseball, and with the major league season opener next week (yah!), I thought this would be the perfect time to welcome her to my blog. Heidi then handed the interview over to her hero, Caleb Scott.
Caleb, thanks for joining us today! We have just a few questions that'll help readers get to know you better.
What's your favorite book?
Bang the Drum Slowly by Mark Harris
On a date, would you prefer an adrenaline-fueled adventure or a romantic candlelit dinner?
A romantic candlelit dinner
What kind of drink do you order at Starbucks?
A Venti mocha
If you could invite three people to dinner, living or dead, who would you choose?
Shoeless Joe Jackson, because he has one of the most fascinating stories in baseball history. Randy Johnson, since he's a successful pitcher I look up to and I'd like to ask his advice on a few things. My grandfather, Abe Scott, because he's legendary in Wyoming for his bull riding skills. I'd love to hear a few of his stories.
When you book a vacation, do you go to the beach or the mountains?
I grew up on a ranch in Wyoming so I didn't spend a lot of time at the beach. The mountains are a little more exciting, in my opinion. If I could pick a third option, I'd have to say fly-fishing in Montana is my ideal way to spend the off-season.
Which baseball stadium is your favorite?
It's hard to choose a favorite. Each one has unique characteristics and it depends on if you're playing there or just enjoying a game with your family and friends. As a player, Citizens Bank Park in Philadelphia will always be special to me, since we won the World Series there.
Tell us something unique about you.
Let's see … I have seven brothers and one of them is my identical twin.
Do you have a quote that inspires you?
"Every strike brings me closer to the next home run." –Babe Ruth

It's a good reminder that we should learn from our failures. They are preparation for future successes.
What's the best gift you could ever receive?
A generous donation to my foundation, Mandy's Kids, which benefits disadvantaged youth in Denver, Colorado. We make sure kids have backpacks full of food on Friday afternoons so they don't go hungry on the weekends, summer camps so they can enjoy the outdoors, and community centers so they have a safe, healthy place to go after school.
Thank you, Caleb, for joining us today! It was a joy meeting you!
And thank you, Heidi, for sharing Caleb with us. 🙂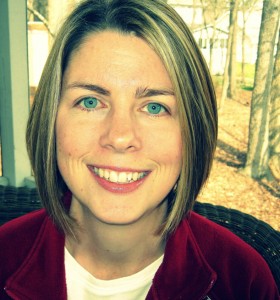 About Heidi~
A Pacific Northwest girl at heart, Heidi was blessed to spend her formative years in Alaska. Her unique upbringing, coupled with Alaska's breathtaking scenery, fueled her active imagination and loosely inspired her debut novel, Unraveled.
Heidi graduated with a Bachelor's degree in Sports Medicine from Whitworth University in Spokane, Washington and a Master's Degree in Athletic Training from the University of Tennessee at Chattanooga. After a brief career as a Certified Athletic Trainer, Heidi married her husband, Steve. They live in North Carolina with their three active little boys. 
When Heidi isn't stepping on Legos, chauffeuring the boys around suburbia or watching one of their many sporting events, she loves to read and write heartwarming romance.
Get in touch with Heidi~
Purchase Covering Home~
Available exclusively at Amazon: https://amzn.com/B00S1PCKJU
---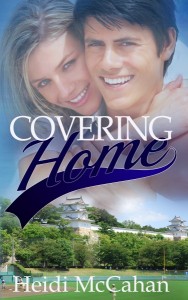 >>>Book Giveaway<<<
Heidi has graciously offered to give away one e-book copy of Covering Home! To enter, leave a question for Caleb in the comments.
This contest ends Sunday, April 12, 2015 at 11:59 pm CST. I will post the winner on Monday, April 13, 2015. Winner will be chosen via Random.org.