After a book dryspell in March, April's reading list is pouring books, so much so that I have to break this post into two parts. A lot of gritty women's fiction is coming out this month, for which I'm very happy.
I've read from all the authors on today's list, and know I should expect quality reads from each of them.
Question: Have you read books by any of the authors mentioned below: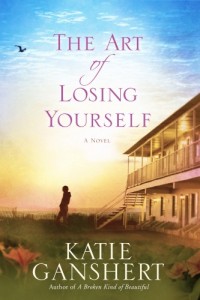 THE ART OF LOSING YOURSELF
by Katie Ganshert
WaterBrook Press
Every morning, Carmen Hart pastes on her made-for-TV smile and broadcasts the weather. She's the Florida panhandle's favorite meteorologist, married to everyone's favorite high school football coach. They're the perfect-looking couple, live in a nice house, and attend church on Sundays. From the outside, she's a woman who has it all together. But on the inside, Carmen Hart struggles with doubt. She wonders if she made a mistake when she married her husband. She wonders if God is as powerful as she once believed. Sometimes she wonders if He exists at all.
After years of secret losses and empty arms, she's not so sure anymore. Until Carmen's sister—seventeen year old runaway, Gracie Fisher—steps in and changes everything. Gracie is caught squatting at a boarded-up motel that belongs to Carmen's aunt, and their mother is off on another one of her benders, which means Carmen has no other option but to take Gracie in. Is it possible for God to use a broken teenager and an abandoned motel to bring a woman's faith and marriage back to life? Can two half-sisters make each other whole?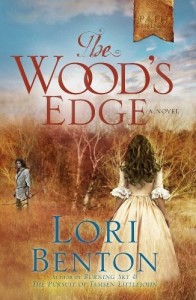 THE WOOD'S EDGE
(The Pathfinders book 1)
by Lori Benton
WaterBrook Press
The 1757 New York frontier is home to the Oneida tribe and to British colonists, yet their feet rarely walk the same paths.
On the day Fort William Henry falls, Major Reginald Aubrey is beside himself with grief. His son, born that day, has died in the arms of his sleeping wife. When Reginald comes across an Oneida mother with newborn twins, one white, one brown, he makes a choice that will haunt the lives of all involved. He steals the white baby and leaves his own child behind. Reginald's wife and foundling daughter, Anna, never suspect the truth about the boy they call William, but Reginald is wracked by regret that only intensifies with time, as his secret spreads its devastating ripples.
When the long buried truth comes to light, can an unlikely friendship forged at the wood's edge provide a way forward? For a father tormented by fear of judgment, another by lust for vengeance. For a mother still grieving her lost child. For a brother who feels his twin's absence, another unaware of his twin's existence. And for Anna, who loves them both—Two Hawks, the mysterious Oneida boy she meets in secret, and William, her brother. As paths long divided collide, how will God direct the feet of those who follow Him?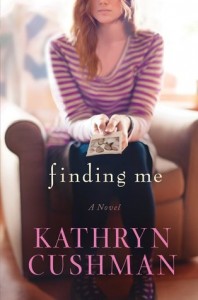 FINDING ME
by Kathryn Cushman
Bethany House Publishers
After her father and stepmother's accidental death, Kelli Huddleston sorts through their belongings and learns a shocking secret. Years before, her father faked his death during a boat wreck at sea — and faked Kelli's as well. He'd run from a wife, a son, and a daughter back in Tennessee, meaning Kelli has a family she's never known. She's already cashed the payout on her dad's life insurance check and looks at it as her ticket to a new life. The lure and puzzle of digging into this hidden past is too much to resist, and she soon finds herself in Tennessee.
When the trip threatens to open doors to the past better left shut, and her plans for the future are threatened, Kelli must make an agonizing choice that will change her life forever.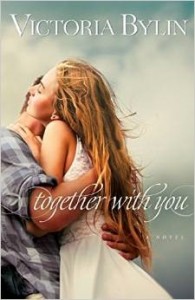 TOGETHER WITH YOU
by Victoria Bylin
Bethany House Publishers
When a Lost Child warning blasts over the mall's PA system, toy store manager Carly Mason finds the little girl playing with a stuffed rabbit. Something about five-year-old Penny Tremaine is different. An ex-social worker, Carly recognizes that Penny suffers fetal alcohol effects, and a piece of Carly's own past suddenly confronts her. Never again will Carly become involved with a client. The risks are far too great. But something about Penny — and Penny's handsome father — tugs at Carly's heart. Before she has time to think it through, she agrees to a much-needed job as a nanny.
Dr. Ryan Tremaine knows he messed up his life. But this summer he will redeem himself. With his ex-wife remarried and on a trip far away, his two teenage sons and Penny are living under his roof full time. Ryan is dedicated to his sink-or-swim list, a plan to reconnect with his children. The first step: recruiting Carly Mason to be Penny's nanny. Ryan never anticipated being so drawn to Carly, an attraction Carly seems to fight as much as he does. Could Carly be the missing piece that helps his family stay afloat, or will their blossoming romance only complicate things further?